"This is super huge"- A-list celebrities hails Femi Adebayo as he unveiled multi-million project with Netflix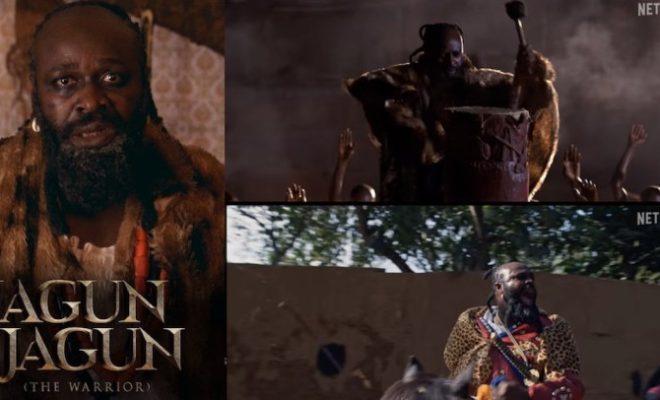 Nollywood actor, Femi Adebayo Salami has astounded his peers as he reveals his latest project, which is in collaboration with streaming service, Netflix.
In an Instagram post, Femi shared a sneak peek of his new film, Jagun Jagun, and expressed his desire to surpass Agesinkole in every aspect.
Many believed it to be an impossible feat as they questioned, "What could possibly be larger than Ageshinkole?"
However, Femi achieved it and exceeded his previous record by crafting an instructive story about life, power, people, change, chance, and purpose.
See reactions from fans and celebrities ,the likes of Omotola Ekeinde, Mide Martins, Kiekie, Falz, Bukunmi Oluwasina, and more were left stunned by the movie teaser.
Officialtaiwoadeyemi…commented Uncle Femi, I just dey "Wow, Wow, wow" since like ambulance. I come change to "Omo! Omo! Omo!" !!!! Coz my Omo is Omoed gannnn ni !!!! This is HOOGE !!!! I'm so excited. Well done sir. Thank You for doing this for the culture
Omotola Ekeinde wrote, "Keep going… rooting for you
Mide Martins wrote, "OMG!! I am stunned!! Huge congratulations Ishola. Keep making us proud
Falz wrote, "This looks big
Nancy Isime wrote, "Eishhhh