#BBTitans: "I'm pregnant" – Khosi tells Yemi Cregx
Big Brother Titans housemate, Khosi has stirred reactions after jokingly informing her love interest, Yemi Cregx, that she is pregnant and expecting their child.
The 25-year-old South African journalist stated this during a late-night chat with Yemi.
The pair were having a conversation where Khosi confronted Yemi Cregx for saving Blue Aiva and her partner Kananga Jr. instead of her during the nominations on Monday evening.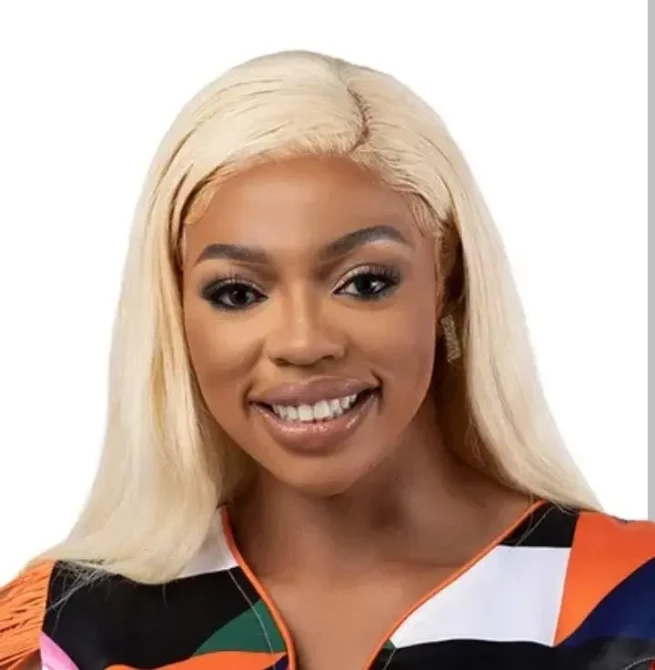 However, as they conversed with each other, Khosi jokingly told Yemi that she was pregnant while bursting into laughter.
A while back, a mild drama ensued in the Big Brother Titans house last night after Khosi saw her love interest, Yemi, flirting with Blue Aiva at the pool party.
Recall that Yemi and Khosi became an item after they met in the house, and shared their first kiss barely two days into the show.
However, their 'situationship' has been plagued with so much drama because Yemi is also romantically involved with Blue Aiva, while Khosi has a thing for Miracle.
Last night, during the pool party, the housemates were in a celebratory mood after winning their wager task.
Amid the groove, Yemi was spotted holding Blue Aiva intimately in the presence of Khosi and the other housemates.
This didn't sit well with Khosi who approached them to complain about their public display of affection.
She also tagged along when Yemi went to the toilet and gave him a piece of her mind. However, Yemi claimed she was overthinking things and making things awkward between them.