Video – Messi Secures Victory for Inter Miami at Debut Match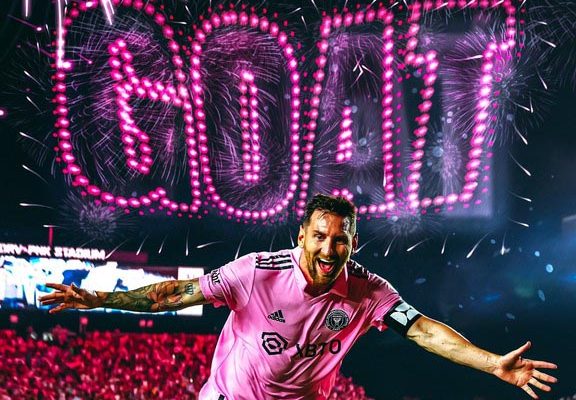 Lionel Messi rocked US soccer as he kickstarted his Inter Miami career with a dramatic, late winner on his debut.
The World Cup winner was subbed on off the bench in the 54th minute of the Leagues Cup game against Cruz Azul to make his first appearance for the MLS team but waited until stoppage time to truly announce his arrival.
And what an arrival it was. The Argentine curled a stunning free kick into the top left corner to avoid the matchup going to penalties.
The game's greatest player – a seven-time Ballon d'Or winner – scored on a free kick from about 25 yards in the 94th minute, giving Inter Miami a 2-1 win over Mexican club Cruz Azul on Friday night in the Leagues Cup.
His left foot sent the ball over a wall of four Cruz Azul defenders and into the upper left corner of the net, unquestionably the greatest moment in Inter Miami's brief history. Play resumed for roughly a minute before the referee's whistle blew, and fireworks shot into the night sky.