You Must Register a Company Before you Graduate from University of Abuja – UNIAbuja VC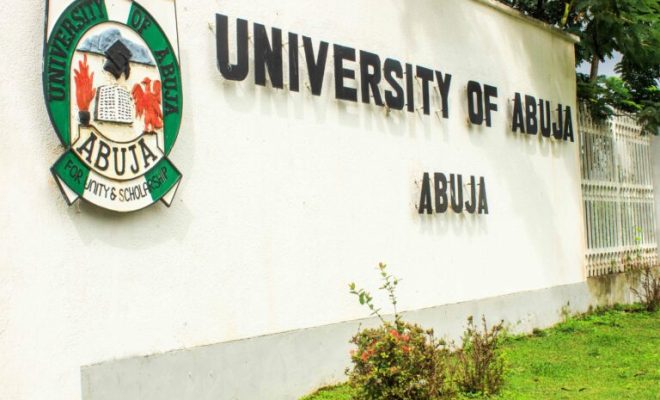 The Vice Chancellor of the University of Abuja, Prof. Abdul Rasheed Na'Allah, says it has become compulsory for every student of the institution to register a company as a pre-requisite for graduation.
Addressing journalists on some of his administration's achievements in the last four years, Na'Allah said his team had made a major move to change the landscape of the university in infrastructure, learning and industry.
He said in partnership with the Abuja Chamber of Commerce, the curriculum of the school had been improved and the students had been taught how to register their own companies and not depend on government and companies for employment.
He said: "The industry is always on our campus to teach our students to contribute to our curriculum, they're constantly working with us and every time we're always seeing something new. One of the new things this time around is that more than 1000 students have registered their companies with CAC in this university, students having companies and some of them are graduating, some in 300 level with opportunities to even practice the companies they have registered.
"What we're saying to our students is that we're not giving you certificate only to go and look for employment, we're charging you to employ yourself and create wealth, charging them to change their mindset, many of them have registered their companies, go to CAC and see the record.
"Know that no student will graduate from the University of Abuja without having a company registered with CAC, it's now a law in this university; you cannot graduate from this university if you don't have a company that you've registered. You must even practice this company because you must have registered the company a year or two before you graduate.