How security report forced Buhari to cancel planned subsidy removal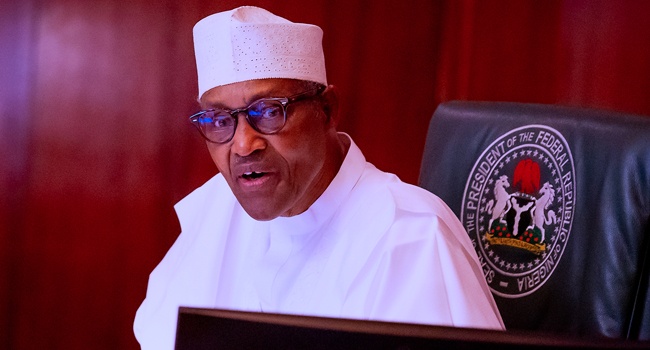 Intelligence handed over to the President by security officials showed that the protests would have accompanied the subsidy removal might have been far worse than the #EndSARS demonstrations, mass protests against police brutality that grounded many parts of the country in 2020.
The President was eager to implement the Petroleum Industry Act which would have ensured that subsidy was removed by June and investments in the oil sector increased.
The government was afraid such protest would have easily been hijacked by the opposition and affected the chances of the All Progressive Congress in next years' election.
The official added, "The Police, DSS, the National Intelligence Agency, Defence Intelligence Agency and the office of the National Security Adviser usually send security reports to the president on the impact of sensitive issues like fuel subsidy. Reports given to the president showed that the protests being planned by unions would have been 10 times bigger than the #EndSARS protests.
"Petrol price was projected to increase to about N350 if the international price of oil continues to rise. This would have increased the cost of everything and encourage everyone to take to the streets.
"They also drew the President's attention to the coups sweeping many African countries and how the protests could have been hijacked by the opposition. This was why the president, not only delayed subsidy removal but transferred responsibility to the next government".
Former President Goodluck Jonathan had in 2012 faced a similar challenge when he removed petrol subsidy forcing the price to rise from N65 per litre to N140.
The incident sparked protests in several parts of the country especially in Lagos, where thousands converged in Ojota for over a week, grounding commercial activities in the country's commercial capital.