Subsidy: FG owes NNPCL N2.8trn – Kyari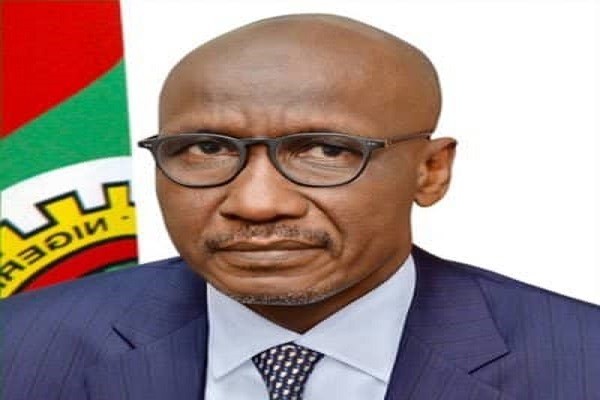 The Group Chief Executive Officer (GCEO) of the Nigerian National Petroleum Company Limited (NNPCL), Mele Kyari has disclosed that the Federal Government owes the company to the tune of N2.8 trillion in subsidy payment deficit.
Kyari stated this while speaking to journalists at the Presidential Villa, Abuja, after a meeting with President Bola Tinubu, affirming the disclosure by the President in his inauguration speech on the end of the subsidy regime was most welcome as it is no longer sustainable.
Kyari, who was joined at the briefing by the Authority Chief Executive Officer of the Nigerian Mainstream and Downstream Petroleum Regulatory Authority (NMDPRA), Farouk Ahmed, also lamented that the heavy subsidy burden has made it impossible for the NNPCL to have funds to channel into its core businesses.
He observed the petrol queues that started resurfacing across the country since Monday are understandable as marketers will like to understand the meaning of the president's pronouncement that "subsidy is gone."
He said that the uncertainty on the remark also caused consumers to rush for the product, a situation which has resulted in the queues seen at fuel stations, assuring that government will initiate measures to cushion the effects of the removal of subsidy.
He said: "Since the provision of the N6 trillion in 2022, and N3.7 trillion in 2023, we have not have not received any payment whatsoever from the Federation.
"That means they (Federal Government) are unable to pay and we've continued to support this subsidy from the cash flow of the NNPC. That is when we net off our fiscal obligations of taxes and royalty, there's still a balance that we're funding from our cash flow and that has become very difficult and affecting our other operations.
"We're not able to keep some of this cash for investment in our core businesses and the end result is that it can be a huge challenge for the company we have highlighted this severally to the government that they must compensate and NNPC they must pay back the NNPC for the money that we have spent on the subsidy."
"So today the country doesn't have the money to pay for subsidies. There's an incremental value that will come from it. But it is not an issue of whether you can do it or not because today we can't afford it and they are not able to pay our bill. That comes to how much the federation owes NNPC now.
"Today, we are waiting for them to settle up to N2.8 trillion of NNPC's cashflow from the subsidy regime and we can't continue to build this."