Actors deserve better pay — Uzor Arukwe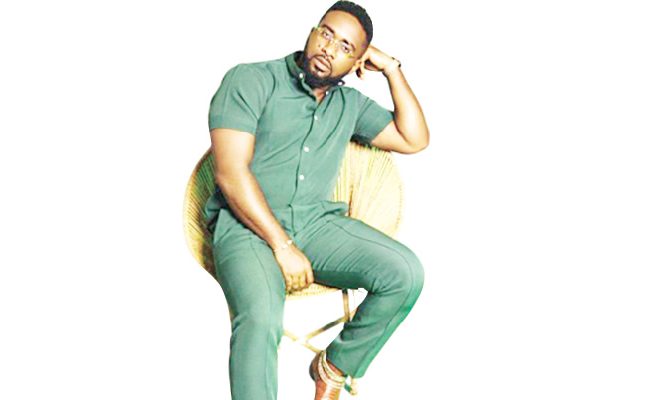 An actor, Uzor Arukwe, talks about his career, Nollywood and other issues in an interview
Tell us about your background.
I am from Imo State, though a lot of people think I am from Abia State. My father is polygamous; he has two wives. My step mother has one child, while my mother has two.
I have Bachelor of Science Economics, and another Bachelor of Arts in Economics. I also have a Master's degree in Business Administration.
How do you feel at this stage of your career?
I feel great, blessed and humbled. It is not an easy feat to be doing what one knows one is called to do. I am grateful to God that I am among the stars in my industry.
What are you aspirations as an actor?
I have the dream of being featured in a major Hollywood film. Also, I want to be one of the greatest actors in Africa. I want to be able to do big projects.
Is being an actor as fulfilling and as lucrative as you hoped?
I would say yes. I did corporate jobs for about 10 years of my life; from 2008 till 2018, when I resigned to focus on my acting career. I am making a bit more money now than I was when I was in the corporate world.
What is the toughest role you have ever acted?
I have acted a lot of challenging roles. However, one of the toughest was the role I played in the movie, Sugar Rush. I was only in about three or four scenes, and I had to make an impression, and get people to like the character.
What are your most memorable moments in the industry?
One of my most memorable ones was when I started focusing on my acting career in 2018. In 2020, I was nominated twice in the same category for two different films. That made me feel great.
I also felt good when Netflix invited me to South Africa last year. It made me feel like people are watching. It encouraged me to work even harder.
Have you ever regretted taking on a particular role?
Yes; I think all actors do at some point. There are some projects one gets involved in, and one wonders, 'Why am I here in the first place'? because either the production does not go as one thought it would, or the entire thing just does not feel right.
What are your concerns about the movie industry?
I want us to do better, and I desire to see Nigerian actors enjoying the fruits of our labour. Our counterparts in Hollywood and some other countries enjoy back-end payments and royalties. Here, we are just stuck with our artistry. Most times, the pay is not even as good as one would expect. I want us to get to a point where actors are truly celebrated. If you look at the music and comedy industries, you will realise that they are being well celebrated. However, actors and filmmakers seem to be in the back burner. I want actors to be well celebrated and better remunerated.
Some critics have said that Nollywood filmmakers don't do enough research before producing their movies. What is your reaction to that?
That was in the past. Nowadays, films are made with a lot of research. A particular outfit is making a film about the hijack of a plane that happened in 1993, and a lot of research has gone into it. I feel we are doing much better now, compared to what obtained in the past.
What's your take on actors being stereotyped in Nollywood?
I think that actors are usually stereotyped in every film industry in the world. If one is good and one has been seen to interpret a certain character perfectly, producers would want one to play more of that character. There are actors one would see in Hollywood films, and one would know the type of role they would play in the movie. To me, that is stereotyping. Stereotyping, in itself, is not a bad thing. But, as a creative, I want to be able to play every character that I possibly can. I want to be able to interpret more characters and play more roles.
There is constant public attention on celebrities. Do you sometimes wish for more privacy?
Yes, I do. Being a celebrity is great. It means that one is celebrated for one's work. There are celebrities in all industries, including oil and gas, agriculture, healthcare, and education. The fact that one is being celebrated in the entertainment industry is a great thing. However, there could be times that one might be having a bad day, and might not want to take pictures or smile. But, the fans might not understand. It could be tough sometimes, but I am not complaining.
Being in the limelight sometimes puts pressures on celebs to maintain a certain standard of living. How do you cope with those expectations?
I live freely. I don't put unnecessary pressure on myself. I just try to be the best that I can be, and enjoy life on my own terms.
How are you able to stay versatile?
I was trained in stage acting. I actually wanted to be a stand-up comedian at some point in my life; so, I understand punch lines and timing. Stage acting helps one to understand performance in itself. My being versatile is as a result of the training I got from stage, and acting in a lot of plays.
Have there been moments in your career when you have had to stand up for your values, even if it meant going against the norm in the industry?
I will always be myself. If anyone brings anything that does not augur well with me, I would not going to do it, regardless of what I could benefit from it. On the flip side, some people feel that entertainers are wild and wayward. But, I don't agree with that. Some of us have morals. We have standards and principles that we don't go against.
How have you managed to keep off scandals?
I do that by being in my lane. I like to keep my head down, and work hard.
How do you like to dress?
I am a tee-shirt and jeans guy. I like to be very comfortable. I hate to dress up every time. On some days, I feel like dressing up, and  adding a bit of finesse to it.
How do you unwind?
I watch television a lot. I relax by watching films. I could also have a drink and listen to good music. I used to play basketball, but I have not done that in a while. I try to sleep as much as I can, because I usually don't get a lot of sleep. When I am not working, I try to catch up on sleep as much as I can.