Nigerian senators reject Tinubu's electricity cut-off, military plan in Niger Republic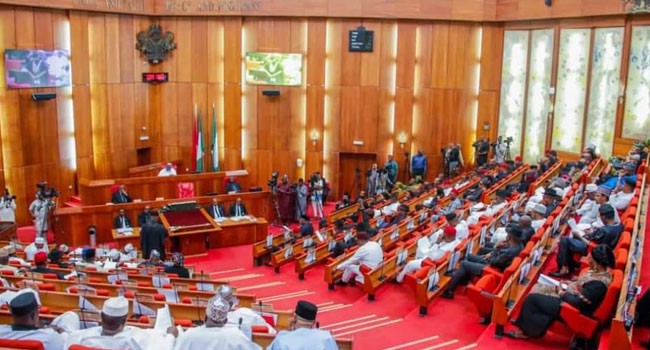 The Nigerian Senate is currently in a closed-door executive session. Senate President Godswill Akpabio urged the senators to support President Bola Tinubu's decisions on Niger Republic, but they have refused to listen.
The senators are against deploying soldiers and cutting off power supply to Niger Republic, actions already taken by the Nigerian government.
Despite Akpabio's appeal, the senators have not shown any support for Tinubu's request.
On Friday, the Senate agreed to have a detailed debate on Tinubu's request regarding possible military action by ECOWAS against the military leaders and coup plotters in Niger Republic.
Tinubu also outlined additional sanctions against the military officers who seized power in Niger.
According to reports, a source said the senators are opposed to Tinubu's actions.
"The senators are in an Executive closed door Session now (without the press or anyone) discussing about whether to use force/military action in Niger Republic. Majority of the Senators are against deployment of soldiers and are even against the power supply cut-off as already announced by the Nigerian government.
"Senators are still speaking and most of the Senators are vehement against any deployment of soldiers in any form. Deliberations are ongoing and Senate President is appealing for us to endorse the steps President Tinubu has taken so far, but the Senators vehemently rejected his suggestion and appeal," the source revealed.