'I Look Forward To Future Where Nigerian Leaders Have Genuine Certificates' – Peter Obi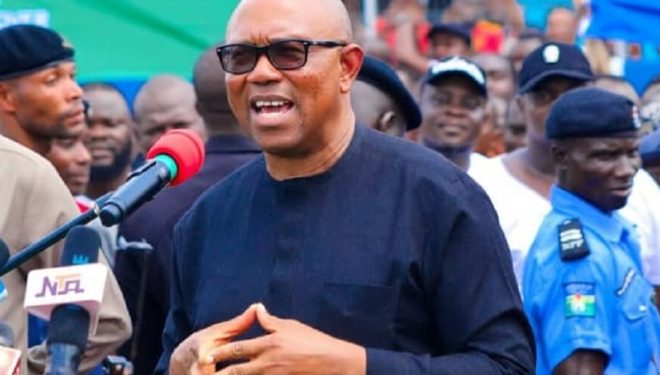 Peter Obi, the Labour Party's presidential candidate in the 2023 elections, has stated that he hopes Nigerian leaders in the near future will have authentic academic certificates recognised by their peers.
Obi said this while criticising those who celebrate leaders with criminal histories at the expense of those with excellent education and worthy careers.
He stated that if given the opportunity to lead, he would continue to change the course of the country.
Obi spoke in Abuja while delivering the keynote address at Pacesetters Academy's graduation ceremony.
He insisted that education is essential for Nigeria's development and that the country should invest more in education.
Obi, who insisted that his presidential ambitions were still alive, stated, "In the next Nigeria, you will not be a leader unless you attended a school, unless you know your classmates unless you have a good certificate, whereby if you bring your certificate, nobody will doubt it."
While noting that education was the most important mechanism that any nation required, Obi stated, "what differentiates development and underdevelopment was education."
For me, education is the most important thing that any nation needs. What differentiates developed and underdeveloped is education. It is the foundation. Even when you go out and people tell you about measures of development being hinged on the human development index and they tell you it is education, health and per capital income, I will tell you that of all these three, health is about education, if you don't have a well-educated society, you can't have a healthy society.
You can't pull people out of poverty without education. The more people are educated, the more they pull themselves out of poverty and that is critical. The more you put people out of poverty, the more you reduce humanity and you can't do that unless you invest in education.
The more people are educated, the more they put themselves out of poverty and that is critical. You can't have 20 million out-of-school children and think of development tomorrow. We must have to invest in education.