Andrew Tate wants to train Elon Musk to fight Zuckerberg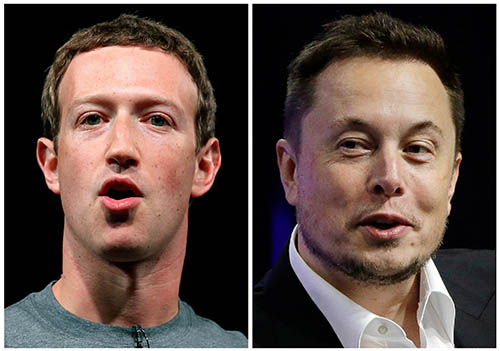 Ex-pro kickboxer Andrew Tate says he wants to train Elon Musk to fight Mark Zuckerberg, after the two billionaires this week agreed to go head-to-head in a cage match.
"I will train you @elonmusk," Tate tweeted on Thursday at 51-year-old Twitter owner. "You will not lose."
The light-heavyweight champion, currently on house arrest after being criminally charged with rape and human trafficking in Eastern Europe this week, volunteered to train Musk after being barred from Meta's platforms last year.
"Meta banned me everywhere for telling the truth about vaccines," the controversial influencer wrote. "But now we can restore honour with a strike at the enemy clans leader."
As of Friday morning Musk had not yet responded. The same day Tate proposed training Musk, the Tesla founder continued to poke his 38-year-old social media competitor about potentially duking it out.
"Let's go full MMA," Musk tweeted Thursday night.
On Tuesday, Musk tweeted he'd be "up for a cage match" with Zuckerberg.
"Send me location," Zuckerberg, the founder and CEO of Facebook and Instagram parent company Meta, responded in an Instagram story Wednesday which included a screenshot of Musk challenging him.
The social media exchange is not the first time Musk has beefed with Zuckerberg.