"We Must Win the Treble This Season" Manchester City's Captain Gundogan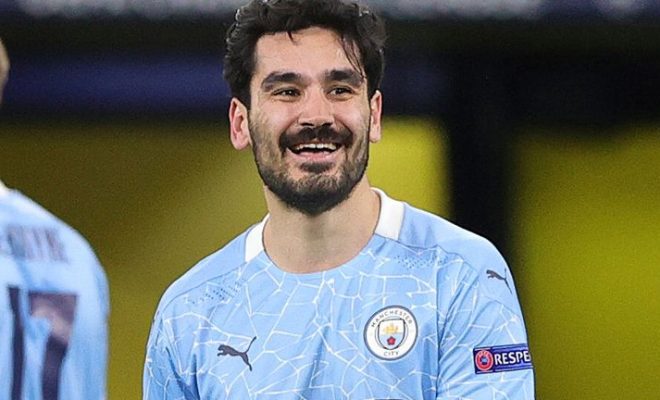 Ilkay Gundogan is determined not to lose momentum as Manchester City aim to close out the season by winning the treble. City claimed the first of the three trophies they are chasing by winning the Premier League title over the weekend.
Their sights are now set on adding the FA Cup and Champions League but, before they can switch thoughts fully to their two finals next month, they have to complete the league programme.
The City captain said: "We haven't lost any games for so many weeks and that's the standard that we have to set for ourselves.
"We do nothing different – we do the same things that we've done in the last few weeks and hopefully it can be a really special end to the season.
"I love the club and being part of this amazing team.
"Obviously, we want to finish the season with two more trophies. We have two more big finals, and the last two games of the Premier League season are going to be preparation for that.
"We don't want to drop anything. I would love to lift two more trophies."
The ultimate success of City's season will now be defined by the FA Cup final, in which they face Manchester United on June 3, and the Champions League final against Inter Milan the following week.
After a strong run throughout the spring – capped by magnificent performances in crunch games against title rivals Arsenal and then Real Madrid in the Champions League – the focus is strong.