Passengers groan as NRC insists on cash transactions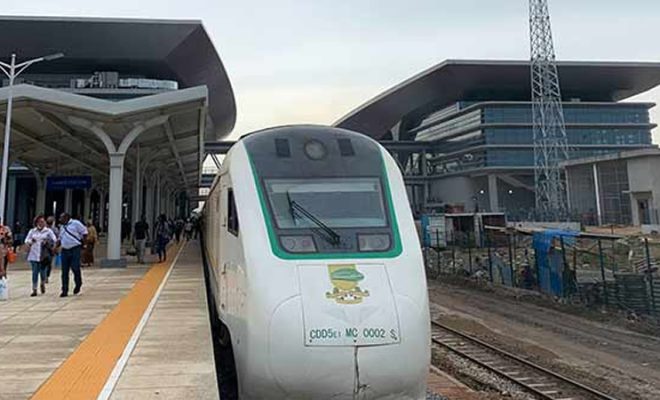 Despite the adoption of cashless payment systems across different segments of the country, the Nigerian Railway Corporation has insisted on cash payment for its transactions, especially for fares along its Lagos-Ibadan route.
While other businesses are exploring the Point of Sale and online banking services, it was observed that officials of the NRC were not accepting bank transfers, neither were they using the PoS service.
It was discovered that ticket officials were only accepting new naira notes. Also, a visit to the Babatunde Fashola Station showed that the ticketing officials accepted only new notes.
One of the officials said the management does not allow bank transfers nor deploy the use of PoS machines, stating it was against their policy.
A passenger who gave his name as Mr. Ahmed Ogunsanya said he had to pay with the little new notes he had on him with a mixture of N100 notes to gain access to the train, pointing out that ticket officials rejected the old notes.
"I paid with the little new notes I had on me and added N100 notes to it too. The ticket man refused to collect old notes from me. Now I don't even know if 'danfo' will collect it from me."
Speaking on the development, District Manager for Lagos, NRC, Augustine Arisa, said there was no cash anywhere, saying "everybody is faced with the challenge."
He confirmed that the NRC was collecting only new notes.
He said, "We are not using PoS. If it is not e-ticketing, you pay cash. Until when we are given the go-ahead on e-ticketing. The implication of this is that people who don't have the new notes won't be able to use the facility."
Another passenger said, "The decision of the management of the corporation to introduce a collection of tickets with new naira notes is impromptu, ill-timed and embarrassing."