"Go and take care of your home and stop letting people deceive you" — Fans advise Yul Edochie's first wife May amid marriage crisis
Some fans have claimed that Yul Edochie's first wife, May Edochie, is being deceived by those advising her to ditch her husband over infidelity.
It is no news that the couple, who have four children together, has been at odds since Yul married his colleague, Judy Austin, and had a child with her.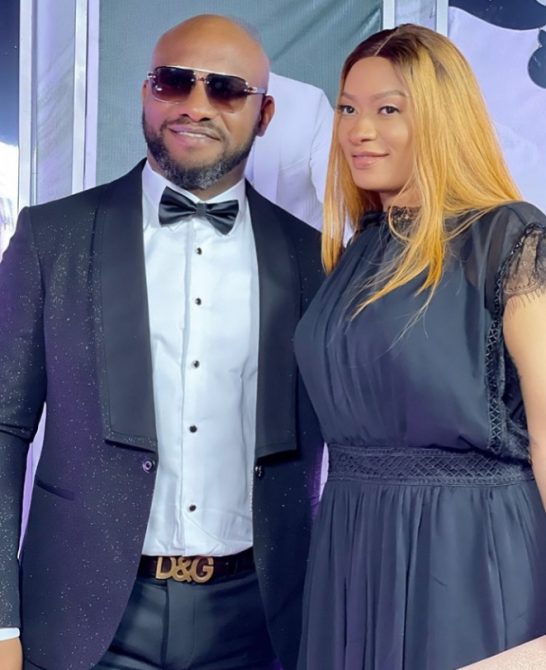 Since then, fans of the businesswoman have stood solidly behind her and supported her business and influencing gigs. Some also encouraged her to make Yul pay for cheating on her, and possibly divorce him.
Well, contrary to the barrage of such comments, some fans have stated that the mother of four is being deceived by those encouraging her to separate from Yul Edochie.
They shared their opinion after May shared a series of beautiful photos of herself on Instagram with the caption, "Oh yes, I'm just getting started."
While some fans gushed over the photos, others advised her to fix her marriage instead of listening to naysayers online.
@victordikachi wrote, "Go take care of your home and stop letting all these peeps be deceiving you… They all wish they are with yul now"
@abuchibokolobango wrote, "Most of the ladies here are broke and can't order anything, they only can afford 200 naira data to hype you out of your marriage. Ndi mgbi"
@chris24720 wrote, "My dear infidelity is natural. Forget all these Nigerians hyping you they are good at that. The devil you know is better than d Angel you don't know. Most women here their house maids is even taking care of their husband's more than them. Remember your kids love you more than ever please go be there for them. Hypers your insults can come in how."
See below,