Naira Scarcity: Bank associations promise to make cash available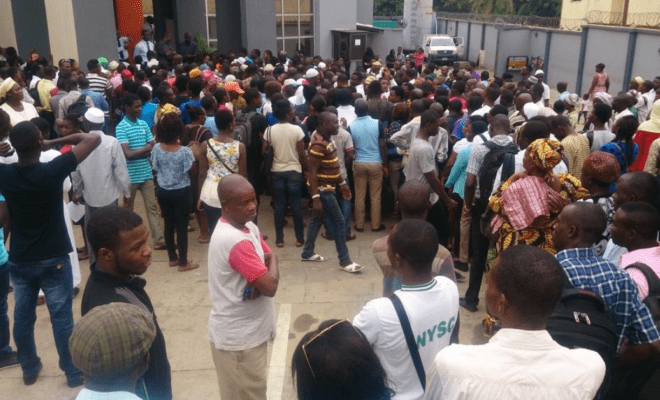 Three financial associations have assured that the Central Bank of Nigeria and commercial banks will do everything possible to ensure the availability of the naira to the public.
The associations are Chief Security Officers in Banks (CSOs), Committee of Heads of Operations of Banks (CHOBs) and Association of Corporate Affairs Managers of Banks (ACAMB), In a statement on Monday, Rasheed Bolarinwa, the president of ACAMB, said the three bodies gave the assurance in a communique at the end of their tripartite meeting on Sunday.
The meeting was held in Lagos and convened by the Chartered Institute of Bankers of Nigeria (CIBN).
The three associations assured the public that the CBN and commercial banks would make enough cash available and also expressed hope of a return to normalcy in the shortest possible time.
"The banks resolved to continuously engage customers on efforts being made to lessen the current hardship being experienced, pending when all the challenges will be resolved," said the bank associations.
It added, "The bank heads appealed to Nigerians, particularly the traders and merchants, to embrace and adopt the cashless policy by accepting fund transfers from their customers. They noted that the random glitches associated with recent transfer options will also ease out in no distant time."
The statement appealed to security agencies to increase patrol and surveillance of bank locations, especially in places prone to attacks, to forestall further attacks.
The statement urged bank customers to leverage several available alternative channels provided by banks to consummate 99 per cent of all their transactions and focus less on cash.