NSCDC warns youths against jeopardising 2023 elections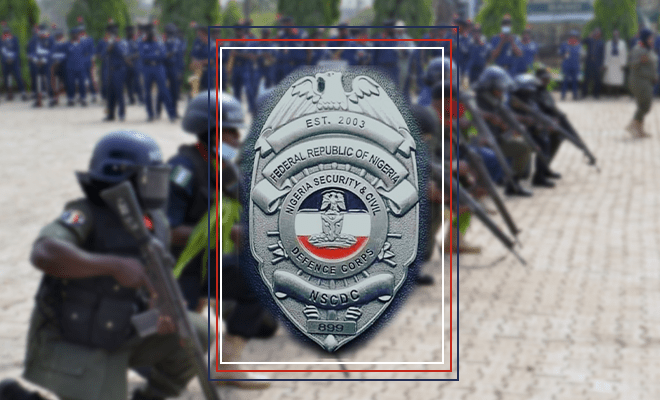 The commandant of the Nigerian Security and Civil Defence Corps in Zamfara, Muhammad Muazu, has warned youths against violence during the general elections.
The warning is contained in a statement by the command's spokesman, Ikor Oche, on Sunday.
Mr Muazu who met with youths organisations on Saturday, urged them not to succumb to unpatriotic elements.
The commandant advised the youths to be law-abiding and desist from any action capable of disrupting peace.
Mr Muazu also cautioned against using fuel and naira scarcity to foment trouble for political gains.
He said the NSCDC would protect critical infrastructures and not allow anyone to breach the peace and security of Zamfara, appealing to the youths not to attack public and private infrastructure.
Bashir Garba, who spoke on behalf of the organisations, pledged that youths in Zamfara would remain law-abiding and ensure peace before, during and after the February 25 and March 11 elections.
He said the National Youth Council of Nigeria, the umbrella body of youth organisations, would not be part of any violent protest fuel and naira scarcity, or in support of any political party.
Sani Aliyu, the director of youths in Zamfara's youths and sports ministry, commended NSCDC for interfacing with the youths.
He said the ministry would continue to develop the youths and mentor them to be responsible citizens.
Also, Ibrahim Musa Maizeri, the chairman of the Nigeria Union of Journalists in Zamfara, said the union would strive to nip the menace of fake news, and educate youths to be agents of positive change in society.