I planned to open it after giving birth to my first child – Jane Mena reveals as she shows off money she saved in two years
Popular Instagram dancer, Jane Mena has taken to social media to show off the huge sum of money she saved in two years.
The controversial dancer said she bought a piggy box in 2019 but started saving money in it judiciously in 2020.
According to her, she planned to break open the box after welcoming her first child, and continued putting any loose cash inside it.
Following the birth of her first child in November, Jane has taken to her Instagram page to share a video of the moment she opened the piggy box on Wednesday, December 7.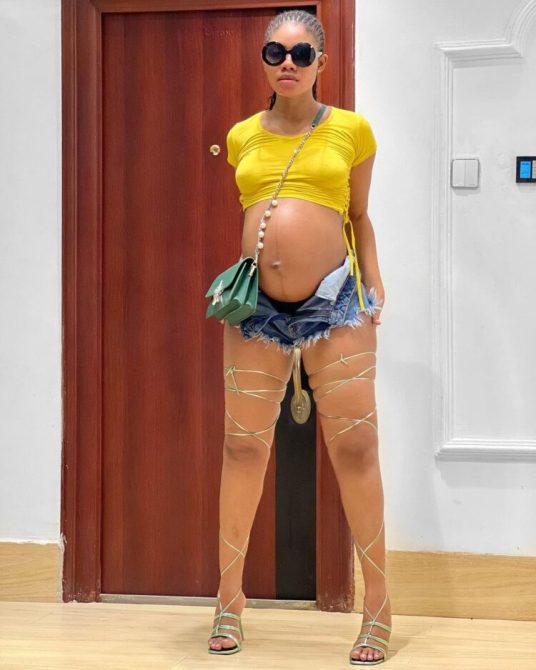 In the video, Jane Mena, who is seen bringing out the huge piggy box from her room, opened it with the aid of a hammer before pouring out the content.
The 29-year-old mother of one was able to save different currencies, including naira and dollars, which amounted to over 4 bundles. However, she didn't disclose the total amount saved.
A while back, Jane Mena announced that she was pregnant.
The dancer posted a video of herself walking along the beach rocking her heavy bump and dancing with her husband.
She shared this exciting news with her over four million followers on Instagram. Mrs Plies stated she is embarking on her motherhood journey with the right man.
In her words;
"I met MY HUSBAND the YEAR 2010 and all I can say is I did this FOR and WITH the right man and that's ON GOD"