Grandson of Muhammad Ali wins 5th Professional Boxing Match (Video)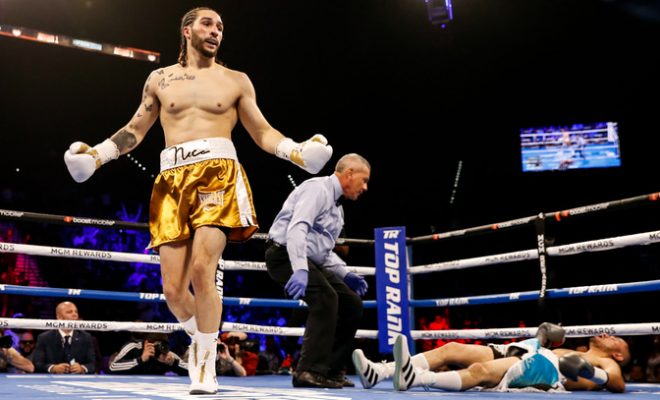 Last Saturday in Las Vegas, Nevada, an unusual event took place at the MGM Grand Garden Arena. Nico Ali Walsh, the grandson of the legendary boxer Muhammad Ali, stepped into the ring to face Alejandro Ibarra. At 21 years of age, Nico Ali scored his fifth professional victory with a brutal first round knockout.
From the start of the fight, the lanky boxer not only showed that he knows how to stand well and move his waist to dribble the punches thrown at him, but he also presented interesting counterattacks through a variety of combinations that demonstrate a hard work of preparation. With less than 20 seconds left in the first episode, Ali went on top of Ibarra and through a combination of left hook and right hand left him unconscious even before falling to the canvas and losing.
Nico Ali Walsh after the victory honored his grandfather, Mohammed Ali who in 2016 lost his life.
"This is just a testament to all the work I've put in. Things like this happen when you put in the effort. I'm bringing my grandfather back to life, and that's why mom is so excited, because she gets to see her father again and hear her father's name before me," he said.
NICO ALI WALSH WITH AN ABSOLUTE STUNNER ?@NicoAliX74 x #ValdezStevenson pic.twitter.com/UXct3phVmd

— Top Rank Boxing (@trboxing) May 1, 2022