World War III Trends On Social Media As America 'Threatens' Russia Over Attacks In Kyiv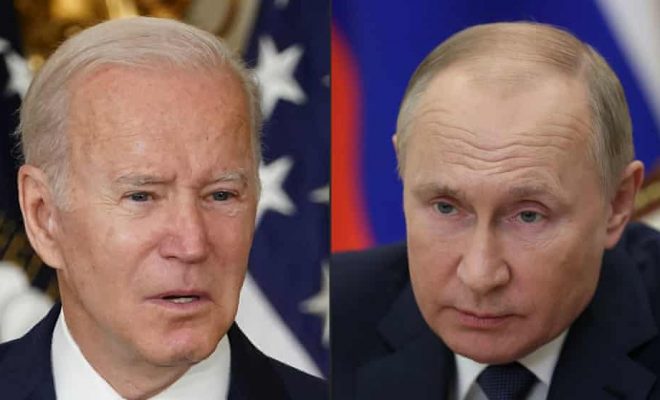 America's response to Russia's attack in major cities across Ukraine and the country's capital. Kyiv has sparked World War III conversations on social media.
US President Joe Biden condemned Russia's "unprovoked and unjustified attack by Russian military forces" in a statement Wednesday evening following explosions in Ukraine. CNN reports.
The US and allies are planning on Thursday to trigger the "full scale" of the sanctions that have been discussed over the last several weeks in response to the attack, according to a senior Biden administration official.
"President Putin has chosen a premeditated war that will bring a catastrophic loss of life and human suffering," Biden said. "Russia alone is responsible for the death and destruction this attack will bring, and the United States and its Allies and partners will respond in a united and decisive way. The world will hold Russia accountable."
The Whitehouse statement quickly sparked talks of World War III on Twitter. This is the West VS East playing out right in front of our eyes, a tweeter user noted.
While some users posted memes of being drafted for World War III, others have bashed the social media culture of trivializing delicate matters in the guise of memes and cruising.