Top 5 Nigerian On-Air Personalities in 2023: Voices That Define the Year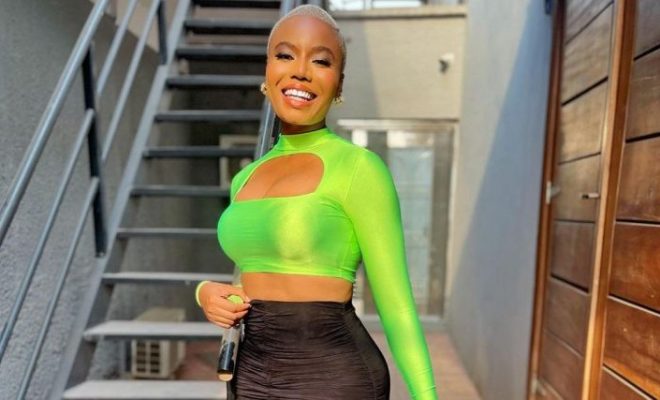 Nigerian on-air personalities continue to shape the country's media landscape, captivating hearts and dominating the airwaves. As we step into 2023, it's time to celebrate the voices that have been defining the year. In this extensive list, we recognize the top 5 Nigerian on-air personalities whose charisma, talent, and unwavering dedication have made them stars in the media industry. From radio to television, these individuals continue to captivate audiences, providing entertainment, information, and inspiration. Join us in exploring the narratives of these outstanding on-air personalities who are making 2023 unforgettable.
1. Toke Makinwa
Toke Makinwa is a force to be reckoned with in Nigerian media. Her magnetic personality, quick wit, and relatability have endeared her to audiences across the country. She started her career in radio, and it wasn't long before her talent and charm propelled her into the spotlight. Toke is the host of several successful shows, including "Toke Moments" and the popular radio program "Rhythms of the Heart." Her dynamic and witty approach to broadcasting has earned her a well-deserved spot among Nigeria's top on-air personalities.
In the digital age, Toke's influence extends beyond traditional media. With a substantial following on social media, she uses her platform to inspire, engage, and entertain her audience on a wide range of topics, from lifestyle and relationships to pop culture and fashion. Her influence and impact on Nigerian media are immeasurable, and her vibrant personality continues to set trends and standards in the industry.

2. Ebuka Obi-Uchendu
Ebuka Obi-Uchendu is a name that resonates with charisma and excellence. He first gained recognition as a contestant on the debut season of Nigeria's "Big Brother" reality show. However, it was his transition into hosting that truly showcased his extraordinary talent. Ebuka is known for his charismatic presence and his ability to engage guests and audiences on his shows, including the immensely popular "Big Brother Naija." He brings a unique blend of charm, wit, and a deep understanding of the entertainment industry to every platform he graces.
Beyond his television hosting roles, Ebuka is a fashion icon and red carpet favorite. His impeccable style and fashion choices make him a trendsetter and a beloved figure at high-profile events. He possesses an ever-growing list of hosting credits to his name, and his vibrant personality ensures that he remains one of Nigeria's most beloved on-air personalities, continuously setting new standards for the industry.

3. Nancy Isime
Nancy Isime is a rising star in Nigerian media. With her infectious energy and captivating charm, she has quickly become a favorite among audiences. Her journey began as a model and actress, but her transition into hosting was a natural progression. Nancy's on-air presence is marked by her vivacious personality, and she effortlessly connects with her audience on various platforms.
Nancy hosts the popular TV show "The Nancy Isime Show," where she engages with a diverse range of guests and discusses topics that resonate with a young and dynamic audience. Her appeal extends to social media, where she maintains an active and vibrant presence, making her a relatable and inspiring figure. As she continues to rise in prominence, Nancy Isime is undoubtedly one of the shining stars of Nigerian media in 2023.

4. Nedu Wazobia
Nedu, also known as Nedu Wazobia, is a comedic genius who has mastered the art of entertaining and informing. He began his career in radio, where his humor and relatability quickly earned him a loyal following. Nedu's ability to connect with his audience transcends linguistic barriers, as he's known for his witty commentary in Pidgin English, making him a beloved figure among diverse audiences.
In addition to his radio career, Nedu has successfully ventured into other forms of media, including acting and comedy. His unique blend of humor and insight makes him a notable voice in the Nigerian media space. Nedu Wazobia's comedic brilliance and multi-talented approach to entertainment have earned him a place among Nigeria's top on-air personalities in 2023.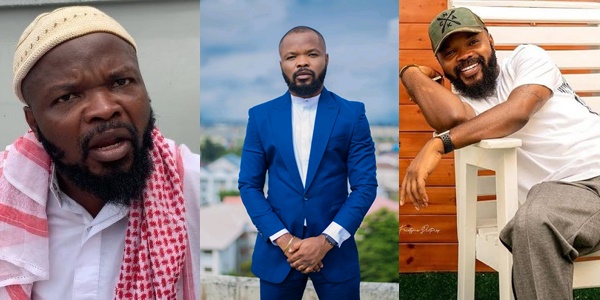 5. Bolanle Olukanni
Bolanle Olukanni, often referred to as "Bolinto," is a rising star in Nigerian media, known for her versatility and charm. She began her career as a co-host of the popular show "Moments with Mo," and her journey has been a testament to her talent and dedication. Bolanle's on-air presence is characterized by her ability to engage with a wide range of guests and topics, making her a versatile and relatable host.
In addition to her television hosting roles, Bolanle is an actress and a fashion enthusiast. Her elegant style and fashion choices have garnered attention, establishing her as a style icon in the media industry. With her infectious energy and versatile approach, Bolanle Olukanni is one of the rising stars to watch in Nigerian media in 2023.
These five Nigerian on-air personalities have not only defined the media landscape in 2023 but also captivated hearts and minds with their charisma, talent, and dedication. Their influence extends beyond the airwaves, reaching diverse audiences through digital platforms and social media. As we celebrate their achievements, we anticipate that they will continue to set trends and standards, shaping the future of Nigerian media for years to come.