Multi-million naira goods destroyed as fire guts Calabar market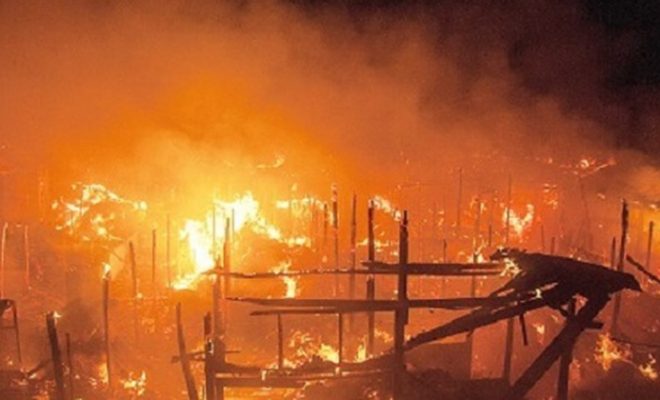 Goods believed to be worth millions of naira were on Thursday morning destroyed by fire at Watt, a popular market in Calabar, Cross River.
The fire, which was said to have started around 2 am affected no fewer than six shops in the shopping complex where the fire incident occurred.
The Commanding Officer, Calabar Command, Federal Fire Service, Mrs Olumayowa Olomola, who confirmed the incident to newsmen, said that the fire was caused by a power surge in one of the shopping malls at the market.
Olomola, who could not give an estimate of the goods destroyed in the affected shops, however, said that the shops were well stocked.
She said that but for the timely intervention by her team; the fire would have affected more shops.
Olomola said, "Our response was timely and we could only prevent the fire from spreading beyond the six affected shops.
"My advice is that we should always adopt preventive measures by ensuring we put off all appliances to avoid incidents like this."