10 Years After. . . GenCos, DisCos Fret Over Licence Renewal Amid Uncertainty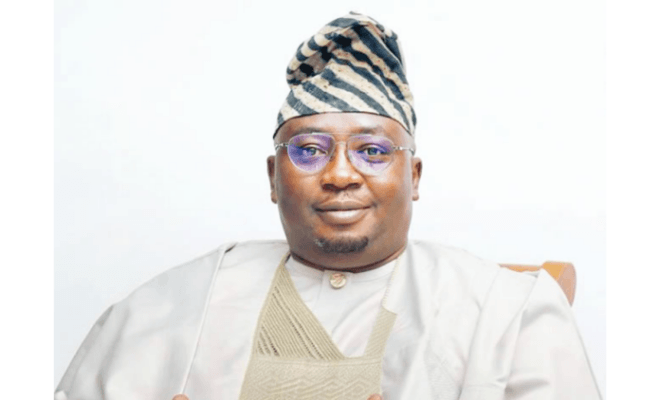 With few days left for the federal government to commence a review of the operational licences issued to Generation Companies (GenCos) and Distribution Companies (DisCos) 10 years ago, there is palpable fear among power sector investors, especially those who are not sure they will retain their licences.
It was reported that the licences granted to operators and players in the power sector under the privatization exercise was designed to last for 10 years, implying it has 10-year moratorium from November 1, 2013 to October 31, 2023.
Those who spoke to our correspondent critically examined how the Nigerian government fared in its original 60 per cent equity stakeholding in the privatised power sector ecosystem and what the privatisation of the electricity sector value chain contributed significantly to improving the general wellbeing of the nation's electricity sector value chain/economy.
Addressing the fear, former power minister, Prof. Barth Nnaji blamed certain regulatory hiccups and inadequate policy direction to whatever imbalances the sector has witnessed.
According to Nnaji, the Nigerian Electricity Regulatory Commission (NERC) has cautiously failed to implement a cost-reflective tariff regime which has negatively and significantly affected DisCos' return on investment.
Nnaji said the decision by NERC to discharge that responsibility could be political given that the metering gap on the one hand and appropriate billing on the other will choke citizens who are already grumbling over escalating costs of living after petrol subsidy removal.
He further asserted that the erosion of the currency in Nigeria,  a type not yet seen in other countries, heavily deterred DisCos from investing in infrastructure and also adequately providing technical support services to decaying assets.
"We should understand that most parts used in servicing critical assets are imported and with foreign exchange fluctuating and rising as well as being in short supply, it limits the ability of DisCos to procure necessary equipment to support service delivery,"  he said.
This equally exacerbates the DisCos' aggregated technical commercial and collection (ATC&C) losses, he noted.
Nnaji opined that improved ATC&C loss reduction would be achieved if  DisCos adopt a combination of other strategies that would ensure reduction in technical and commercial losses, in addition to aggressive deployment of meter assets.
He, however, stressed that metering, on its part, is capital intensive which a proper and well-structured policy can help to accelerate.
The former minister of power further explained that, in practice, factors causing technical and commercial losses are never constant as system components depreciate/burn out with time, energy theft and pilferage, and meter tamper/bypass are on the increase daily while meter deployment is not aggressive enough to match utility customers' growth.
Nnaji called for the adoption of combined modern strategies, in addition to aggressive metering in tandem with customers' growth as a deliberate attempt to reduce ATC&C losses.
The distribution system, which is visibly the last mile in the electricity supply chain that is close to the load centers, he noted, is a critical infrastructure in the delivery of electricity to connected customers of the national power grid.
He highlighted the distribution companies' challenges in the delivery of quality and reliable supply.
The electricity roadmap techno-commercial proposal, he said, identified ATC&C losses, distribution network optimisation, system expansion, reinforcement, and adequate capital investments as the underlying root causes of the seeming underperformances of DisCos.
On the other hand, Nnaji said the Transmission Company of Nigeria (TCN), which federal government holds 100 per cent equity over the period in review, failed to upgrade its facilities to satisfaction, hindering the wheeling of generated power.
According to Nnaji, a combination of several factors, including the inability of GenCos to recover generation from non-functional units, contributed largely to low output.
Also speaking to our correspondent, the convener, PowerupNig, Adetayo Adegbemle, said the 10 years following the power sector privatisation had been a decade of learning, changing of mindsets, experimentations, and more learning.
According to Adegbemle, It's been a decade of invaluable experience in ways to do things and many ways of not getting things done.
He said the power sector has also evolved with the full complement of players and stakeholders, policy failures, regulatory inefficiencies and appointments that did not deliver on its mandate.
"It has also seen an unprecedented investment in the power sector, from generating to transmission and distribution. However, we are not yet at that point where the desired results are yielded," he added.
Meanwhile, a seeming marginal performance improvement was recorded in the power sector as DisCos reported an increase both in metering and revenue collection as of the end of Q2, 2023.
According to reports issued by the Nigerian Electricity Regulatory Commission (NERC) and prepared in compliance with Section 56(3) of the Electricity Act 2023, a total of 178,864 meters were installed in 2023/Q2, representing an increase of 3,583 installations (+2.04 per cent) compared to the 175,281 meters installed in 2023/Q1.
During the period, the total revenue collected by all DisCos was N267.86 billion out of N354.61 billion billed customers.
According to the NERC, the new installations resulted in a 0.85 per cent increase in net end-user metering rate in the NESI between 2023/Q1 (43.31 per cent) and 2023/Q2 (44.16 per cent).
During the quarter, 168,397 meters were installed under the Meter Asset Provider, MAP framework while 9,302 meters were installed under the National Mass Metering Programme (NMMP) framework.
The Vendor and DisCo Financed framework recorded 1,143 and 22 meter installations respectively.
Following the perceived challenges in meter deployment, the Commission urged the DisCos to utilise any of the five meter financing frameworks provided in the 2021 Meter Asset Provider and National Mass Metering Regulations to close their respective metering gaps.
As a safeguard for customers against exploitation due to the lack of meters, the commission said it had continued to issue monthly energy caps for all feeders in each DisCo. This sets the maximum amount of energy that may be billed to an unmetered customer for the respective month based on gross energy received by the DisCo and consumption by metered customers.