I don't believe Van Gaal's Opinion About Messi Favoured in the World Cup – Virgil van Dijk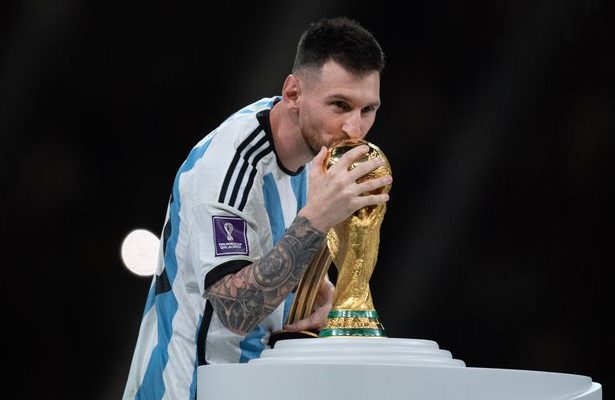 Liverpool defender Virgil van Dijk has reacted strongly against former Netherlands manager Louis van Gaal after the latter claimed that the 2022 FIFA World Cup was rigged in favor of Lionel Messi and Argentina.
Lionel Messi led Argentina to World Cup glory in Qatar back in December 2022. The seven-time Ballon d'Or led from the front, netting seven goals to win the Golden Ball in the process.
Netherlands skipper Virgil van Dijk, who missed a penalty against Argentina during the shootout, spoke against Van Gaal. He said:
"Van Gaal's opinion about Messi? He can say whatever he wants it's his opinion, but I do not agree with him and I don't share the same opinion."
"I heard it this morning, indeed," says Van Dijk. "And that's actually it. It is of course his opinion. Everyone is allowed to have an opinion. I do not share the same opinion."
The Dutch team is currently preparing for the Euro 2024 qualifiers with Greece (Thursday) and Ireland (Sunday). Goalkeeper Mark Fleken, who was not selected for the World Cup in Qatar, said that the players had discussed Van Gaal's statements "a little bit" this morning.
"If it is the opinion of the ex-national coach, then he can express that opinion. I personally did not have that opinion," said Fleken, who did not want to delve deeper into the theme because he was not present in Qatar.