Tragedy in Ogun as six feared dead after drinking alcohol allegedly served by friend to settle fight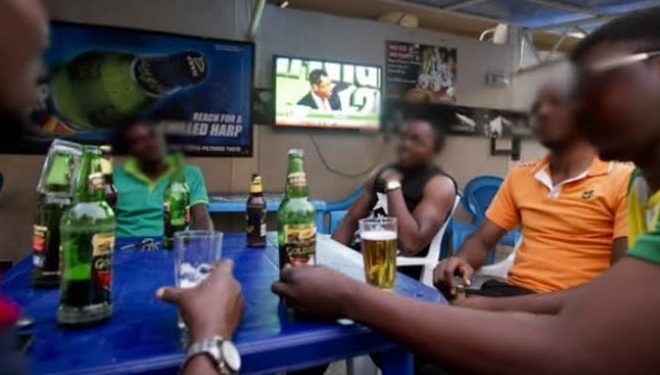 Six persons have reportedly died after taking alcohol allegedly served by their friend in Ogbogbo in the Ijebu-North East area of Ogun State.
It was gathered that the incident occurred on Tuesday at a joint where seven friends converged for merry-making.
Sources disclosed that all the six persons who drank the alcohol died, except the seventh person, who reportedly brought the drink from home.
The deceased persons and the suspect had before the incident engaged in a hot argument, which was later settled.
The source claimed that the suspect then offered to donate a bottle of alcohol as part of reconciliation moves.
The man reportedly went home and brought the drink, which was taken by all the six friends, except him.
It was learnt that a few hours after they departed to their various destinations, news filtered in that two of the friends had died, while four others were hospitalised.
The source said the other four persons died the following day, while the suspect fled the town.
"Six people have been announced dead as of the time of speaking to you. The whereabouts of the man who brought the alcohol is yet to be known," he added.
The state Police Public Relations Officer, Omolola Odutola, confirmed the incident.
Odutola, however, kept mum on the number of affected persons.
She said, "I just confirmed something like that occurred but the families said they were not pressing charges and preferred to bury their dead."
In another sad development, two siblings, Gbolahan and Olayinka Atolagbe, were killed on Saturday when a fence collapsed on their house in the Ikorodu area of Lagos State.
Flormedia learnt that the incident occurred on Alao Street, Ishawo, during a downpour.
The bodies of the two children were recovered after hours of being trapped amidst rescue efforts by residents.