37-Year-Old Muslim Humza Yousaf Heads Scottish National Party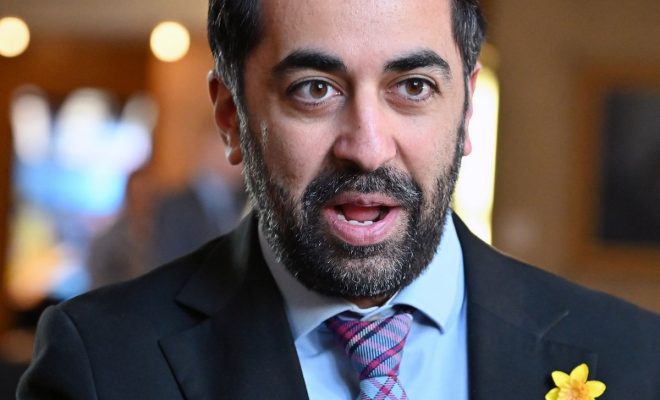 Humza Yousaf on Monday won a closely fought and often bitter race to succeed Nicola Sturgeon as leader of the Scottish National party, paving the way for him to become Scotland's first minister. The 37-year-old health secretary won 52.1 per cent of the votes cast by SNP members, beating finance secretary Kate Forbes who secured 47.9 per cent.
The closeness of the race means that Yousaf faces a difficult task healing divisions in the pro-independence SNP that were exposed after Sturgeon's shock resignation last month. He pledged to mend SNP differences "quickly", and sought to reach out to the broader Scottish electorate, saying: "I will aim to lead Scotland in the interest of all of our citizens, whatever your political allegiance."
Yousaf is set to become Scotland's first leader from an ethnic minority background when he is sworn in as first minister on Wednesday after a parliamentary vote on Tuesday. The vote should be a formality after the Scottish Greens reaffirmed their support for a co-operation agreement they have with the SNP, which ensures a pro-independence government in Edinburgh.
Who is Humza Yousaf?
Humza Haroon Yousaf is a Scottish politician who has recently been elected as the leader of the Scottish National Party. He was born on April 7, 1985, and has served as justice secretary from 2018 to 2021 and then as health secretary since 2021 under the First Minister of Scotland, Nicola Sturgeon. Yousaf is currently the first minister-designate of Scotland, awaiting approval from the Scottish Parliament.
In addition to his political career, Yousaf is also an active member of his community and has been involved in various initiatives to promote education and social justice. He has spoken out against Islamophobia and racism and has been a strong supporter of minority rights in Scotland .
Overall, Humza Yousaf is a prominent figure in Scottish politics and a champion for social justice and human rights.