She's disrespectful and ungrateful – Actress Destiny Etiko dumps her adopted daughter Chinenye, adopts new one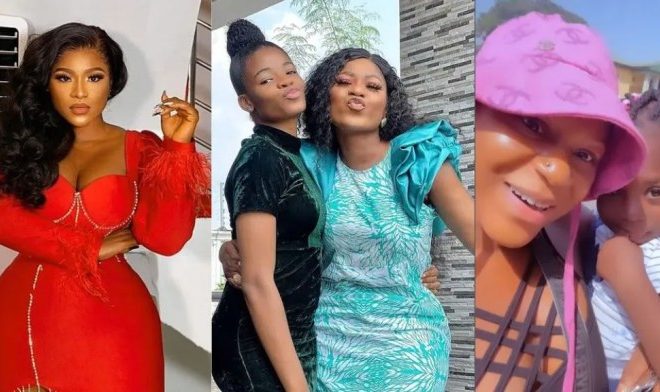 Popular Nollywood actress, Destiny Etiko has finally dumps her adopted daughter Chinenye eucharia.
The curvy Nollywood actress made this known in a video that that surfaced online as she asserts that Chinenye has been so disrespectful and ungrateful to her.
Destiny Etiko, who was quite unwilling to share more details about what really happens said she loves Chinenye and really meant well for her but she ends up hurting her many times.
She noted that when she met Chinenye, she sees someone that doesn't come from rich background and decided to help her noting that if she did not want to help her then it shouldn't well with her.
She admitted that she did not know why she used to help people and they don't always appreciate her in return.
However, Destiny Etiko has adopted her gate man's daughter, she addressed her as "Hausa Princess."
Sharing the video, Destiny Etiko wrote, "My baby is growing so fast   MY HAUSA PRINCESS  Wont stop been nice  At least this one is still very small and I know she won't be too wild, rude, disrespectful, ungrateful and a backbiter  it's well sha."