"I have cried my eyes out, I want to give up" – Lady working as cleaner in UK breaks down in tears
A young lady living in the United Kingdom has taken to social media to share one of the struggles of living abroad.
In a video she shared on social media, the lady disclosed she works as a cleaner and often cries her eyes out because of the stress from work.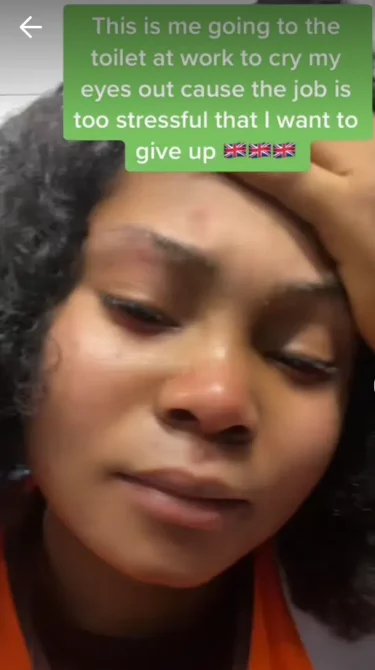 In the touching video, she breaks down in tears while noting that life abroad is not always as rosy as people believe. She says she has been working in a foreign country, and there is no enjoyment like everyone in her home country thinks.
Her words,
"This is me going to the toilet at work to cry my eyes out cause the job is too stressful that I want to give up. Everyone abroad is struggling. There is no enjoyment here like everyone thinks. God bless."