"You're too young for marriage" — Lady heartbroken as she narrates reason for crash of 3 years relationship
Embattled lady weeps profusely as she narrates her experience with an ex-boyfriend that married another woman one month after their breakup.
The distraught young lady in a trending video pours out her heart about the circumstances that led to the crash of her 3 years relationship.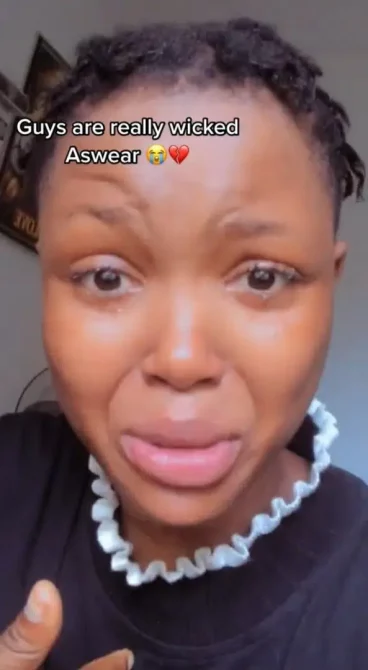 The ex-boyfriend in question was said to have sent an invitation to his traditional wedding while giving justification for dumping the lady.
The heartbroken lady emphasized the hurt of getting dumped over a flimsy excuse of being too young to get married.