Singer Timaya shares major throwback photo, says money is good
Nigerian singer, Timaya has taken his fans down memory lane by sharing a major throwback of himself.
The music star took to his Twitter page where he shared the photos, saying money is good.
He tweeted, "I waited to Get My Money Right."
Last year, The Daily Page recalls that singer Timaya stated that it was impossible for him to get broke again.
He said, "Some things ain't possible again. Like getting broke. Never!".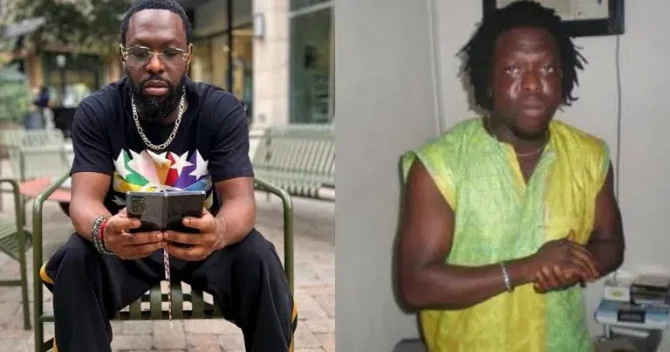 Timaya had once shared his grass to grace story with the audience at the Coca-Cola Urban Music Festival.
He had said, "I used to sell plantain but now I am rich. I suffered so much as a boy but I am now a rich man. Thanks to God. If you're here and you think you are suffering, do not give up. Keep pushing because you will surely succeed."