Former captain of Russia's national team condemns Ukraine invasion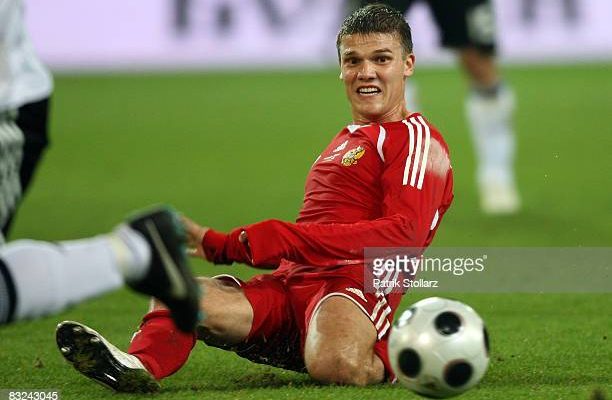 The former captain of Russia's national football team, Igor Denisov has expressed his fears that he could be "jailed or killed" as he voiced out to condemn his country's war against Ukraine.
The 38-year-old ex-football captain has become the most senior sportsman living in Russia to publicly condemn the conflict.
Denisov, who captained the Russian national team from 2012 to 2016, said in a recent interview:
"These events are catastrophic. It's horrific. I am not sure if I will be jailed or killed for this, but I am saying it as it is."
He added that he had written to the Russian president, Vladimir Putin, asking him to stop the war.
The Russian parliament recently passed legislation imposing jail terms of up to 15 years for anyone spreading "fake news" or carrying out any public action that would discredit the military action.
Since the invasion began, the Russia national football team has been banned from competing in international competitions, while domestic clubs in the country have been barred from UEFA tournaments.