How A Troll Made BBNaija's Angel Cry By Unleashing A Savage Body Shaming Response To Her Tweet [Video]
Nigeria twitter is back and this time Nigerians are not taking things easy with their savage reply.
Ex-BBNaija housemate Angel Smith has reacted to a savage response she got from a twitter user after she took to the micro blogging platform to share pictures of herself with the caption that says;
"I'll leave you broken and shaken;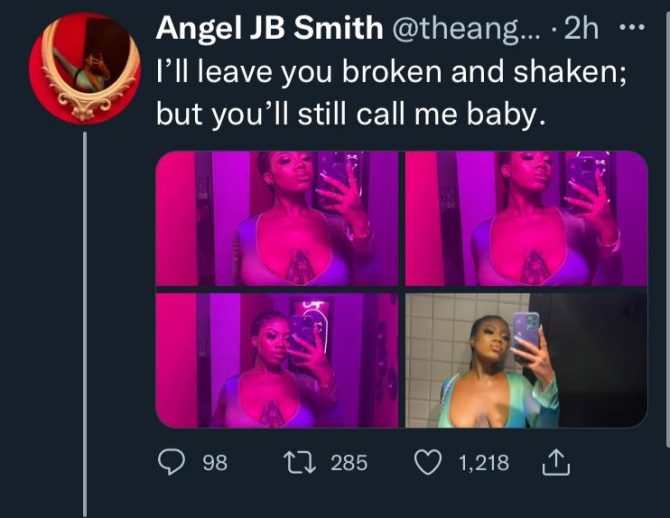 The reality star's statement didn't go down well with an angry twitter user who is identified as @Kristoffer, as he promised to leave Angel exactly how the others left her, broken and saggy.
"You'll leave me broken and shaken. How..Just How? I'd leave you exactly how the others left you, Broken and saggy."
And that really got to her, she couldn't hide her feelings, as she posted a video of a heartbroken man crying uncontrollably.