Kind Lady Spends 60 Hours to Clean her Neighbour's Apartment that Hadn't been Cleaned in 13 Years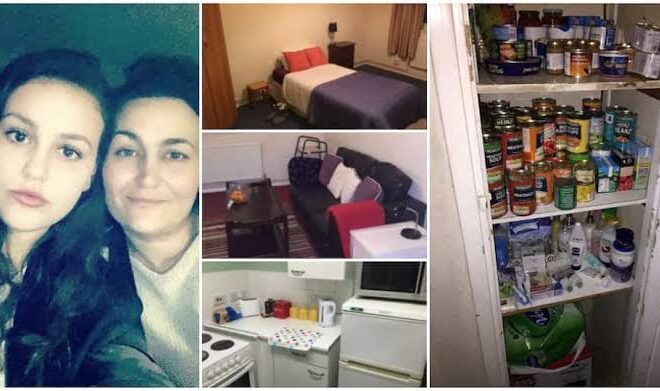 A kind lady turned her neighbour's poor place of abode into a beauty after giving it thorough cleaning.
It was reported that Lucy Ashen voluntarily cleaned her neighbour's one bedroom apartment that had not been cared for in 13 years.
Lucy, a mother of three resides in Fulham, London beside an anti-social elderly woman who is aged 76. The young lady was said to have tried severally to become friends with the old woman but it was always unsuccessful.
One fateful day, the old woman was locked out of her apartment and Lucy helped get her back in through the bedroom window. What Lucy however saw from the bedroom touched her heart – she saw that the place was untidied with dilapidated furniture, no bed and even poo was on the floor.
Lucy swung into selfless action and spent 60 hours cleaning the apartment.
Lucy identified the needs in the apartment and started a GoFundMe as well as appealed to her friends on social media to help by donating household items and other things that were lacking. Within 24 hours, Lucy got a bed, clothes for the woman as well as other household items she had listed.
Lucy's kindness saw her relationship with the old woman blossom.