Growing online dating scam leaves victims with emotional trauma, drains finances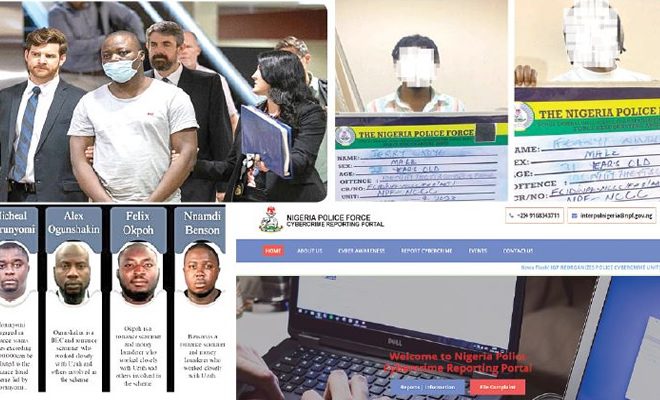 Disbelief, shock and fear would hardly describe the feelings of a lady, identified as Doris Foluke (not real names to protect her identity) when a friend notified her of a picture message sent to her inbox.
As the details of the message were shown to her, Foluke realised that a guy she met on Facebook had carried out his threat. She alleged that the guy had threatened to spread the videos and pictures of her nudes and that money must exchange hands to prevent the spread.
She added, "He was requesting money so that he would not share the nude video and pictures that are not even true, to start with. So why should I pay him?" she queried.
However, that friend was not the only person to whom the picture was sent; she said other friends who got the pictures began reaching out to her. "Those he shared them with told me about it, and I explained (what happened) to them, but I could only explain to those who told me he sent pictures to them," Foluke said.
She told our correspondent that she refused to succumb to his threats, and that she made sure to live her life devoid of trauma, until he eventually left her alone.
Asked if she reported the case to the police, she said she didn't but instead reported to a lawyer friend for legal advice.
Arguably, Foluke is only one of the few Nigerian women who were victims of sextortion and romance scams. Findings revealed that such perpetrators sometimes target foreigners as victims of their criminal trade.
What sextortion, romance scam is
The Federal Bureau of Investigation described sextortion as a criminal act that involved threats to distribute private and sensitive materials of the victims unless the demand of the perpetrator is complied with. The demands which are often laced with threats could be money or sexual favours, among others.
The United Kingdom's National Crime Agency referred to sextortion as financially motivated sexual extortion and online blackmail. It stated that from 2022, there had been an increase in reports of cases targeting children between the ages of 15 and 17 years and adults aged between 18 and 30 years.
Sextortion scams are usually run by sophisticated criminal gangs and their targets are sometimes foreigners.
A consumer cyber safety company, Norton, defined a romance scam as an online dating scam where a cybercriminal uses a fake identity to gain the trust of their victim and trick them into believing that they are in a romantic relationship. After gaining the trust of their supposed lover, the cybercriminal then begins to request or blackmail them for money.
ProPrivacy further noted that about 60 per cent of all online dating profiles were either fake or inactive, stating that most of the scams happened on social media and online forums.
Findings from the digital resource platform stated that dating scams were part of an organised crime where the perpetrators use "psychological profiling, elaborate plans, and algorithms to create enticing profiles" that their victims can easily fall in love with.
The FTC stated that the scammers mostly lied to their victims about their inability to come for a physical meeting or being on a faraway military base or being an offshore oil rig worker. Another lie is those who claim to be successful cryptocurrency investors and are willing to teach the victim how it is done.
On the website of the American Association of Retired Persons, a social psychologist, Justin Lehmiller, attributed the desperation for an emotional or intimate connection as the reason the victims accept and hold on to such relationships despite what often appear as  unreasonable demands.
Statista noted that the revenue in the online dating market was projected to reach $5.1m in 2023 with a projected growth rate of 17.6 per cent.
For Nigeria, it projected a 1.23 per cent growth rate from 2023 to 2027, which would result in a market volume of $22.1m in 2027.
This data reflects the increase in online dating sites and apps in the country. Undoubtedly, this has created more room for an increase in online dating scams and extortion.
Foreign victims
On May 11, a court in Singapore sentenced a Singaporean who fell in love with a member of a Nigerian criminal group to 18 weeks in prison for using her bank account to receive and transfer monies from several scam victims in Singapore.
According to local media reports, between February 7 and 22, 2019, her bank account was used to receive $65,000 from multiple scam victims in the country.
The Nigerian lover was noted to have fallen in love and impregnated another Singaporean woman earlier in the year. The latter was sent to 15 months in jail for helping another person retain the benefits of criminal conduct to the tune of $356,000.
Recently, the Nigeria Police Force National Cybercrime Center arrested two men over a romance scam, criminal conspiracy and identity theft in Abuja.
The duo, Jerry Okoye and Ifeanyi Nwosu, were accused of criminal conspiracy and identity theft. According to a statement issued by the Force Public Relations Officer, Okoye, identified as a former student at the University of Nigeria, Nsukka, used Facebook as his main tool to engage in criminal activities.
He said Okoye admitted he had been committing the crime since 2014, and that his phone contained evidence of the crime.
Nwosu, whom the police identified as his close associate, was said to be involved in "cash exchanges" with a 69-year-old white woman, identified as Winnie.
The duo, who both claimed to be in the music industry, were together for a recording session at the time they were apprehended by the police.
Adejobi said, "However, he admitted to having a unique connection with a 69-year-old white woman known as Winnie, whom he identifies as both a fan and a friend. This connection goes beyond casual friendship as evidence indicating a series of cash exchanges between Ifeanyi Nwosu and the elderly woman have come to light."
Recently, two Nigerians were arrested and extradited to the United States for sexually extorting two American teenagers. The crime led to the death by suicide of one of the teenagers.
In September 2021, the US court sentenced a 36-year-old Nigerian, Afeez Adebara, to four years' imprisonment "for managing a group of money launderers" who defrauded several victims across the country.
The group engaged in romance scams using online dating sites and got about $2.5m under the guise of being US residents working abroad and in need of funds to return to the country or implement a project.