Why I posted my academic records — Dalung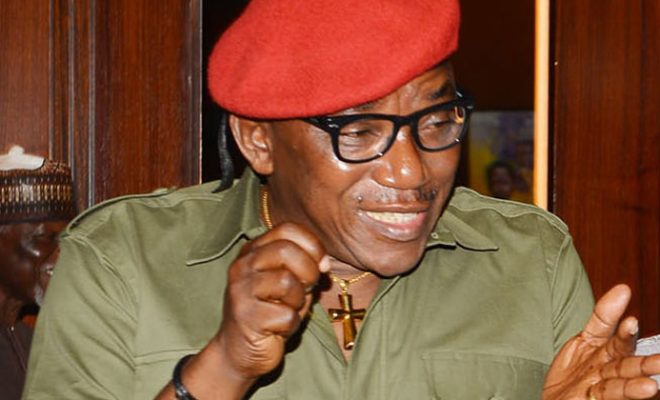 A former Minister of Sports and Youth, Solomon Dalung, has explained why he posted his academic records on social media last Saturday.
Dalung said he posted the academic records for public scrutiny.
Dalung, on the X platform, posted his 1990 West African Education Council certificate, Certificate of Call to the Bar, Bachelor of Law certificate and Master of Laws certificates he obtained from the University of Jos, Plateau State.
"I am an alumnus of the University of Jos, Nigeria. I surrender my academic records for public scrutiny," he posted.
When speaking on Channels Television's programme, Sunrise Daily, on Tuesday, Dalung clarified why he posted his educational records.
"I voluntarily made my credentials available for public scrutiny. The reason behind this decision stems from the ongoing intense international and national brouhaha surrounding the issue of academic credentials in Nigeria.
"The President of Nigeria and his political allies are going from one court to another in America and Nigeria regarding their credentials. Now, what is going on has made everyone in Nigeria who owns a certificate a suspect," he said.
Dalung stressed that if anyone is dissatisfied, they can go to court to compel the University of Jos to release his transcript.
"I have also put my certificate out publicly. If anyone is not satisfied, they can also go to court to compel the University of Jos to release my transcript," he added.
Even as he conveyed his respect for President Bola Tinubu and made it clear that he was not mocking him over the certificate issue, Dalung expressed his belief that the President's team mishandled the situation, unintentionally making the problem worse.
"I have a lot of respect for the President. I don't envy him with whatever he is going through with this certificate thing. I think it is being mismanaged by his handlers. Those who are creating more problems with this issue are his handlers.
"The more they talk, the more they introduce new issues that people capitalise on to add more burden on the President. This affects the President directly," he said.
The PUNCH reports the presidential candidate of the Peoples Democratic Party filed a lawsuit against Tinubu in a United States court, claiming that the President forged his Chicago State University certificate, which was submitted to the Independent National Electoral Commission before the February 25 presidential election.