Why Musician Solidstar Went into Drugs – Brother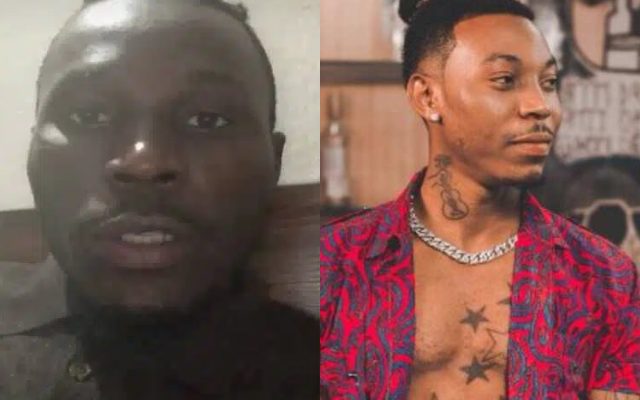 Popular musician Solids Star's brother, Joseph speaks on how the singer's declining career had pushed him into taking drugs which eventually led to his mental problems.
You'd recall that many had been left mortified after videos surfaced online depicting the talented singer wandering around the street without aim not direction.
His brother had gone online to raise alarm drawing attention to the singer's problem as he explained that the singer was addicted to drugs which were beginning to negatively affect his health.
Appearing in an interview with Punch Saturday Beats, Solid Star's brother explained what had led to the singer's predicament.
He said;
"I have spent all the money I have, and it has gone beyond me. I had his Instagram login details because I used to manage him, but got busy because of my job. I just had to log in to let his friends, fans and fellow celebrities know what was going on. It is better that way before videos of him on the streets go viral.
"His career always bothers him. He is not one to bother people by asking for help. But, he needs to go out there and meet with his colleagues, but he does not like to 'link up'. I believe when one is down, one ought to cry out, and crying out does not necessarily mean begging. That was one of the things that really triggered him. It is making him depressed, and adding smoking to his problems made things worse.
I do not stay with him, but he smokes loud a lot, and hardly eats."
He noted that the singer was now receiving and responding positively to treatment in rehab.
Joseph said:
"I know everyone has their problems but none of his colleagues have shown support. However, DJ Neptune called me to find out if it was a scam, and I told him it was not. He said he would call me back, but I have not heard from him since then. The only one of his colleagues who has shown support is the comedian, Isoko boy. It is mainly his fans and loved ones that have genuinely shown care and support."