CBN Issues New Directives to All Nigeria Banks – Read Details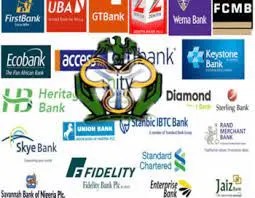 The Central Bank of Nigeria (CBN) has issued a new set of directives to Deposit Money Banks (DMBs) regarding the functioning of domiciliary bank accounts within the country. These directives aim to foster transparency, discourage speculation, and ensure overall stability in the forex market. Prominent commercial banks such as Access, Zenith, and Guaranty Trust, among others, are expected to implement the necessary adjustments in accordance with these directives.
DMBs, which are commercial banks accepting deposits from customers nationwide and providing various banking services as prescribed by the CBN, have been instructed by the CBN to allow customers to make daily withdrawals of up to $10,000 from their domiciliary accounts. Previously, withdrawals from domiciliary accounts were limited to $10,000 per month. The CBN hopes that by removing these restrictions, more Nigerians will opt for official channels for forex transactions, thereby improving liquidity and transparency in the foreign exchange market.
In a statement, the CBN emphasized that these policy changes are designed to enhance transparency, liquidity, and price discovery in the FX market, ultimately leading to increased FX supply, reduced speculation, heightened customer confidence, and overall stability in the FX market.
The CBN's new directives to banks regarding domiciliary accounts include:
Ordinary domiciliary account holders shall have unrestricted access to funds in their accounts.
Domiciliary account holders can utilize cash deposits of up to USD$10,000 per day or an equivalent amount via telegraphic transfer.
Deposit Money Banks (DMBs) must provide returns to the CBN, including the purpose of such transactions.
Cash deposits into domiciliary accounts are not restricted, but DMBs must adhere to proper Know Your Customer (KYC) procedures, exercise due diligence, and comply with Anti-Money Laundering (AML) and Combating the Financing of Terrorism (CFT) laws and regulations.