20-year-old Lady Arrested For Wearing Biafra Outfit Released After Spending 2 Years In Detention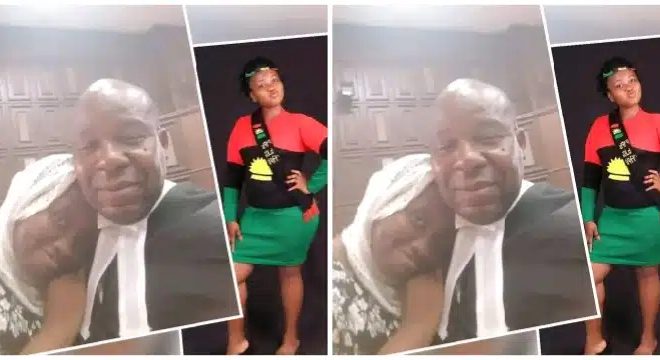 Idara Gold, a 20-year-old woman who was arrested by the Department of State Service (DSS) two years ago for wearing a Biafra-themed outfit to celebrate her birthday, has been released.
Gold, who is from Akwa Ibom, was allegedly apprehended by police and detained in Enugu on November 8, 2021.
Osimond Ugwu, an activist, told Sahara Reporters that the policemen allegedly went through her phone and found pictures of her wearing Biafra-themed clothing
When they saw a picture she had posted online wearing a Biafran attire to celebrate her 20th birthday, she was arrested and handed over to DSS in Enugu from where she was transferred to DSS Headquarters, Abuja.
Since November 8th, 2021 to this day, the DSS has denied her access to her lawyer, family and friends, and have not charged her with any offence.
Ugwu stated that when her family approached an Abuja High Court to seek the enforcement of her fundamental rights, the DSS filed an affidavit claiming that their investigation into the matter was completed in January 2022.
According to the affidavit, the suspect was transferred to a military barracks in Kainji, Niger State, in February, and her case file was transferred to the federal Ministry of Justice.