Filmmaker Tchidi Chikere's first ex-wife, Sophia Williams reacts to his third marriage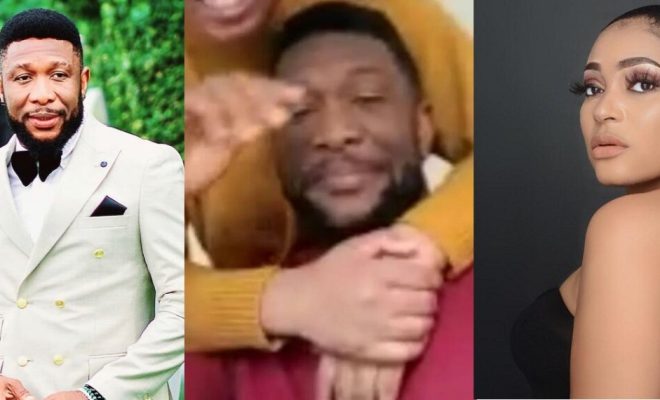 Sophia Williams, the ex-wife of popular Nigerian filmmaker Tchidi Chikere, has reacted after he announced that he has remarried for the third time.
Tchidi had taken to his Instagram page on Monday, April 17, to reveal that he had found love again and given marriage another shot.
"Married! We did it here some months ago..just so my friends and fans know I m okay and HAPPY. God s on the throne", he captioned a photo of his new wife flaunting her ring.
Reacting to the news, Tchidi's first ex-wife, Sophia Williams, took to the comment section of a post on his wedding and congratulated him.
"Congrats my G", she wrote.
See below,
Sophia Williams and Tchidi Chikere were married for nine years before their split in 2012. The pair have three sons together.
In other news, superstar Afrobeats singer, David Adeleke, popularly known as Davido, has explained why his new album had no reference to the death of his son, Ifeanyi.
Recall that Davido lost his son, Ifeanyi, in October of 2022, and took a long break before releasing his new body of work in March this year.
While speaking at a press conference today April 17, a journalist queried why he did not mention the incident but created an album which some people felt was partyish instead.
In his words;
"Some other people feel that the song was just too partyish. That you should have put some soul especially..we all know what happened. some people feel you should have…"
Reacting to this, Davido said;
"There is emotions but not too much emotion and if you listen to Davido music over the years from time, I have always been a happy person whether I am going through something or not. So that side of my life, if I want to talk about it, there is time for that but for this album, that was not what I was going for."