Stunning twist as Hakimi is reportedly set to get half of wife's net worth as divorce settlement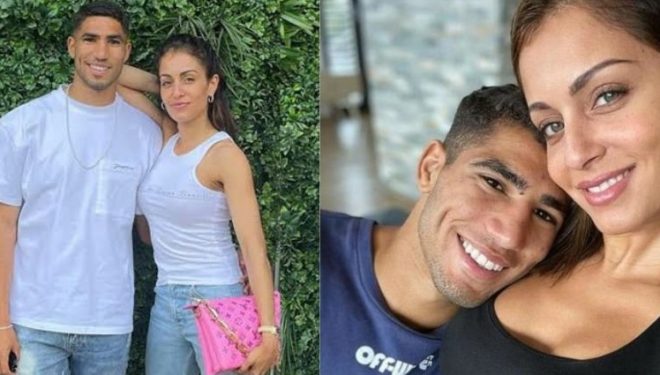 Paris Saint-Germain (PSG) defender, Achraf Hakimi's ex-wife, Hiba Abouk, is reportedly ordered to give half of her net worth to her ex after filing for divorce due to allegations of infidelity.
New reports have surfaced suggesting that the 24-year-old may be eligible to inherit half of the assets owned by his 36-year-old wife.
Hiba Abouk initially sought half of Hakimi's €70 million net worth in the divorce settlement, but it was discovered that all his assets are in his mother's name.
Hakimi receives €1 Million from PSG monthly but 80% of this is deposited in his mother's account.
Because he is not worth a lot on paper due to this loophole, he can expect financial support from Abouk, a Spanish model and actress, who has an estimated net worth of $3 million.
Recall that, the defence star had earlier been accused of raping a woman he invited to his matrimonial home when his wife and the family were away in Dubai