Khosi Wins Big Brother Titans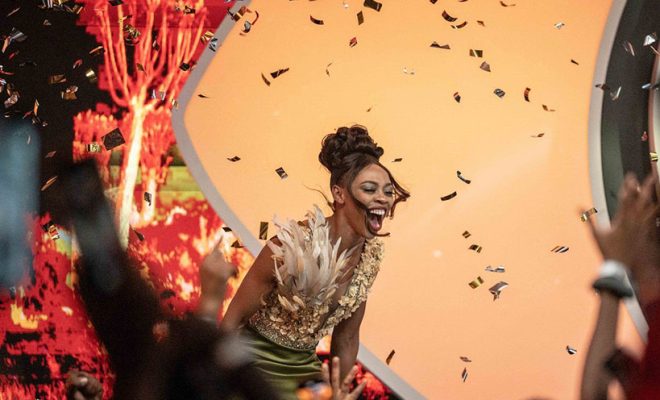 After 78 days of surviving evictions in the Big Brother Titans house, living with 24 housemates from Nigeria and South Africa, Khosi came out unscathed as the last Titan standing and the winner of US$100 000.
The anticipated finale on 03 April 2023, started with star-studded performances of top muscians, the eviction of the bottom four finalists in this order: Ipeleng, Ebubu, Yvonne, and Tsatsii, and the moment Africa had been waiting for the announcement of the first-ever Big Brother Titans winner.
When she heard her name, Khosi fell to the ground, holding her head in her hands, in utter disbelief. "Is this even real?" she said earlier after Ebuka asked how she felt about making it this far.
It sure is Khosi! In the house, she played the "blonde lady" who acted clueless about the world but still had her eyes on the prize. Her strategy paid off because she will be known as a woman of "great valour" that became the first ever Big Brother Titan.
The show that lasted for 72-days and had two hosts, Ebuka and Lawrence.
The six housemates who made it to the finale were, Ebubu, Ipeleng, Yvonne, Khosi , Kanaga Jnr and Tsatsii.
For more info on the show, follow the Big Brother Titans social media pages on Twitter, Instagram, Facebook, and TikTok. Use the hashtag #BBTitans.