UK shuts down Lagos visa centre after asking Nigerians to be proud of controversial Tinubu victory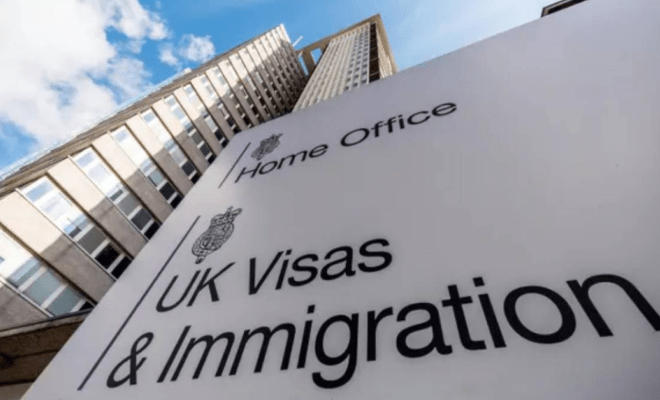 In order to protect its employees ahead of tomorrow's Governorship and State Assembly elections, the UK Embassy in Nigeria will be closing its visa application centers in Ikeja and Victoria Island on Monday.
Customers won't be able to pick up their passports from the impacted centers on the specified day, according to a statement from the UK on Friday.
"The Visa Application Centres (VACs) in Ikeja and Victoria Island will be closed Monday 20th March. This is to protect the safety of customers and staff.
"There are no VAC appointments booked on this date and customers will not be able to access the VAC to collect documents/passports," the statement read.
The embassy advised customers to take advantage of its Keep my Passport and Courier return services ahead of the closure.
"Customers have the option to purchase the Keep my Passport and Courier return services in advance of the VAC closure in order to retain their passport during the period of closure. UKVI will continue to make decisions on all visa applications," it added.
The embassy stated that Super Priority Visa (SPV) services would be suspended on Friday, while Priority Visa (PV) services would continue to be provided during the closure.
It further warned customers not to visit the application centers unless they were contacted to do so.
The news comes as the state prepares for the upcoming governorship and state assembly elections.
According to political experts, Lagos will be a hotspot for violence during the much-anticipated governorship election slated for tomorrow.
The closure comes a few weeks after the UK government congratulated former Lagos governor Bola Tinubu on his election as the country's president in the highly contentious presidential election.
Earlier this month, UK Prime Minister Rishi Sunak congratulated Mr Tinubu on his declaration as the president-elect by the Independent National Electoral Commission (INEC).
Many criticised the UK government's decision to congratulate Mr Tinubu, claiming that the election was widely regarded as poorly conducted and rigged in favour of the ruling All Progressives Congress.