How desperation almost pushed me into prostitution – Omotola Jalade opens up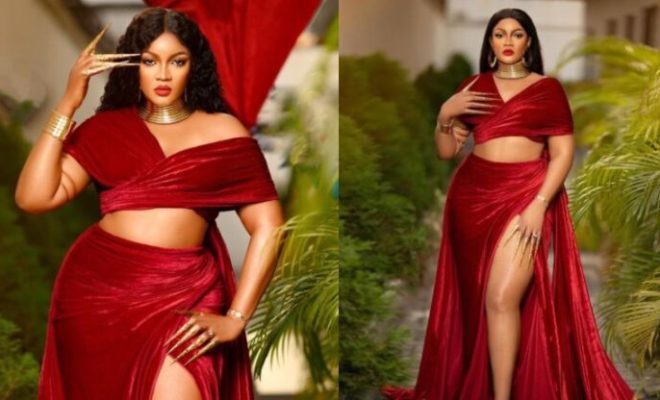 Omo sexy has opened up on how desperation at a young age almost pushed her into prostitution.
The ace Nollywood actress, Omotola Jalade-Ekeinde sparked reactions after her personal revelations about her childhood that she made during an interview with Chude Jidenwo.
During the chat, Omotola Jalade revealed that her dad died when she was 12. She added that she was in boarding school in Kaduna when the sad event happened and death almost derailed her life.
Omosexy shared how she had to learn how to be emotionless and has never cried for anything again in her life since after her dad died.
See Reactions
@ManuNjoh wrote: Omg this story is identical to mine.Of how I lost my Dad. This is SO CRAZY. I was in boarding house too.
@RanitaMed wrote: I can relate so much to this, remember I had lectures the next morning after I lost my dad . I doubt I can ever heal from that.
@EneShado wrote: I have the same bond with my dad! I always pray for God to keep him for me because I can't even live without him
@oyinade84 wrote: The part she is talking about her dad reminds me of when my dad passed when I was 10yrs. This was so similar scenario, we were on vacation in Ibadan. Had to cut it short to Lagos only to find out daddy passed from a heart attack. I hate to recall that day & moment.
@Ngoziukoha wrote: I know that kind of feeling i mean the feeling of loosing someone that you're so close to, i remember when i lost my elder sister i was so trumatized and among all my family members she was the only one that loves and care for me so dearly and i loved her more than anything in this world even up till this day and while watching this interview everything has just started reflecting on me again. It's really hurt a lot.