Tonto, apologize to my wife and I within 24 hours or face… – Churchill lawyers up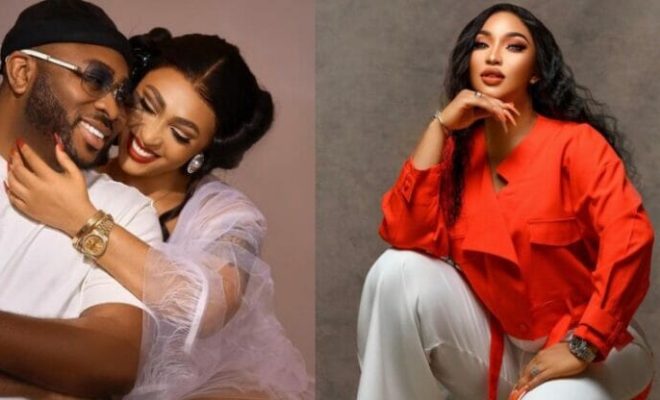 Nigerian businessman Olakunle Churchill has issued his ex-wife, Tonto Dikeh a cease-and-desist letter for defaming his character and that of his wife, Rosy Meurer.
Since their divorce, Tonto Dikeh hasn't ceased to lay strong allegations against him. From accusing him of being a dead beat father to being a yahoo boy, ritualists among others.
Olakunle Churchill, who has heard enough of Tonto's defamation, issued his ex-wife a cease-and-desist letter.
In the letter dated February 19th, Churchill's attorneys noted how Tonto had published falsehoods against Churchill and his wife, Rosy on IG and had labelled him a dead beat father, fraudster, thief and more.
His lawyers also mentioned how Tonto had claimed that she had sponsored their wedding, whereas, Churchill had footed the bills. They stated that the reports that Tonto spent N7million on their wedding, is false as they only had a parlor wedding where Tonto's bride price was paid and had only 4 persons in attendance.
The letter also noted how Tonto labelled Rosy Meurer, Churchill's wife a husband snatcher and a former friend of hers; accused Churchill of being a dead beat father, when in reality, Tonto has restricted all access for him to be with their son despite the court's ruling.
His lawyers are demanding Tonto Dikeh publicly apologise to Churchill and his wife, Rosy Meurer within 24hours or risk being filed a defamatory lawsuit.
This isn't the first time Churchill would file a suit against Tonto Dikeh.
Recall that in 2020, Olakunle Churchill had headed to court in Abuja. seeking no less than N500 million in damages over Tonto's infamous May 2019 interview which sparked uproar on social media.
Tonto sparked controversy on Nigeria's social media community on Workers' Day – May 1, 2019, when she released a three-part video where she opened a can of worms about her failed marriage to Churchill.
In the video titled "The Evidence", the actress made some provocative and indicting claims against the father of her son, saying the claims are some of the reasons she quit the marriage.