FCT, 32 states risk high floods, severe consequences, FG warns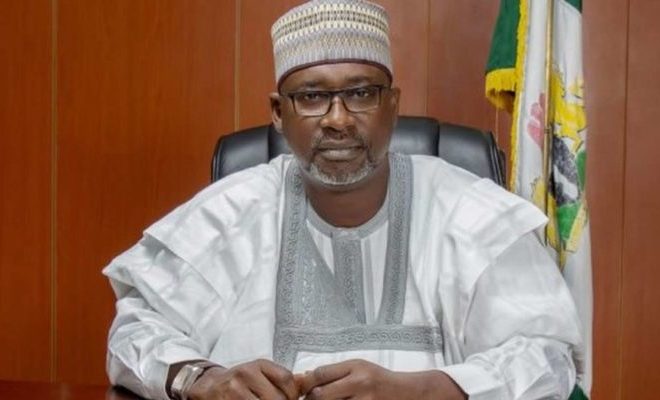 The Minister of Water Resources, Suleiman Adamu, has warned that 178 Local Government Areas (LGAs) in 32 states and the Federal Capital Territory(FCT) fell among highly probable flood risk areas for 2023.
The minister gave the early warning, following earlier predictions by the NIgeria Hydrological Services Agency (NIHSA), at the official unveiling of the 2023 Annual Flood Outlook (AFO), themed 'Flood Prediction and its impact on Socio-Economic Livelihood' on Friday in Abuja.
According to him, the forecasts for the 2023 AFO, showed that 178 LGAs in 32 states of the Federation, and the FCT, fall within the Highly Probable Flood Risk Areas, and 224 LGAs in 35 States of the Federation, including the FCT fall within the Moderately Probable Flood Risk Areas.
Meanwhile, the remaining 402 LGAs fall within the Probable Flood Risk Areas.
"The Highly Probable Flood Risk States are: Adamawa, Abia, Akwa Ibom, Anambra, Bauchi, Bayelsa, Benue, Cross- River, Delta, Ebonyi, Ekiti, Edo, Gombe, Imo, Jigawa, Kaduna, Kano, Kebbi, Kogi, Kwara, Lagos, Nasarawa, Niger, Ogun, Ondo, Osun, Oyo, Rivers, Sokoto, Taraba, Yobe, Zamfara and the FCT.
Mr Adamu said the level of floods in highly probable flood risk States, is expected to be high in terms of impact on the population, agriculture, livelihood, livestock , Infrastructure and the environment, between April and November.
"Part of 66 LGA's across the country fall within the Highly Probable Risk areas in the months of April, May and June, while part of 148 LGAs in the months of July, August and September, while part of 100 LGAs in the months of October and November, 2023.
"The details of the LGAs and their corresponding states are contained in our publication.
"The moderate impact level of floods are expected in parts of 41 LGAs within the months of April, May and June, and in parts of 199 LGAS within the months of July, August and September, and parts of 73 LGAs within the months of October and November, 2023," he added.
He noted that Bayelsa, Cross River, Delta, Edo, Lagos, Ogun, Rivers and Ondo, would be experiencing coastal flooding, due to rise in sea level and tidal surge, which would impact on fishing, wildlife habitation and river navigation.
"The flash and urban flood will be experienced in urban cities centres across cities of Lagos, Kaduna, Suleja, Gombe, Yola, Makurdi, Abuja, Lafia, Asaba, Port Harcourt, Yenagoa, Ibadan, Abeokuta, Benin City, Bimin- Kebbi, Sokoto, Lakoja, Maiduguri, Kano, Oshogbo, Ado-Ekiti, Abakaliki, Awka, Nsukka, Calabar, Owerri.
He, therefore, called on all stakeholders, policy makers and agencies to rise up, with appropriate mechanisms on how to curtail impending floods.
The Permanent Secretary, Didi Walson- Jack, in her speech read by a representative who is Director, Inspectorate, River Basin, A.J. Ochigbo, spoke on the negative impacts of flood and other disasters.
He said flooding would be drastically reduced if better understanding of flood risks are promoted and ensuring adequate and appropriate mitigating measures are deployed.
The Director-General, Nigeria Hydrological Services Agency (NIHSA), Clement Nze, in his vote of thanks, emphasised on the need for farmers, policy makers and Nigerians, to use the information provided for preventive measures.
Mr Nze added that the objective of the AFO was to prepare the nation to avert the negative impact of floods, and come up with pre- emptive measures to get it right before the rains start.
"We have been working round the clock to come up with actionable solutions,we have been given 90 days,this is the first time we are having this in February, believing this year that the sub Nationals at this time will be able to do something.
"There's enough time now to work. We have taken some steps to ensure that we improve on that by 2022. This year, we are introducing a new dimension.
"From the month of June, every five days we will be giving out predictions, telling you what will happen,it will be broken into pieces and segments. We expect that at the end of the day, all the agencies will come together and speak with one voice," he added.