BREAKING: Call CBN On 07002255226 To Arrest POS Agents Selling Naira, Charging Above N200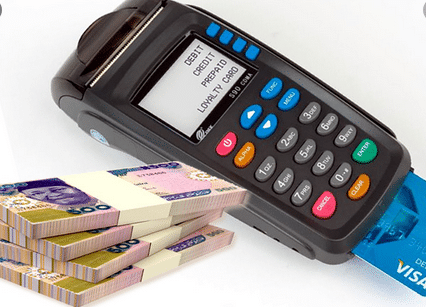 The Central Bank of Nigeria has released telephone numbers through which members of the public could report POS agents selling new naira notes, or charging above N200 naira for withdrawal of amounts up to N10,000.
The Director, Governor's Department, CBN, Mr Joseph Omayuku, stated this  as he  briefed journalists in Yenagoa, Bayelsa State on Tuesday, February 14, 2023.
While warning syndicates engaging in illegal practices to desist forthwith, Omayuku advised members of the public to report erring POS agents by reaching out to the CBN Contact Centre on 07002255226; Telephone Ext: 711025 – 7; contactcbn@cbn.gov.ng and its social media handles.
The scarcity of the naira caused by the CBN's  redesign policy has unsettled many Nigerians who for more than two weeks, have been besieging commercial bank branches, forming long queues to access the new naira notes.
Many have complained of hitches in online payment platforms of banks leading to failed transactions. Observers said  the hitches occur because digital platforms are not strong enough to accommodate the surge of electronic transactions in recent times as people resort to online payments in response to scarcity of cash.
Those who reject online payments cite challenges associated with it as reasons.
The CBN official, however, countered the analogy, saying it is "not as bad as to warrant rejection of transfer payments."