Eight-year-old boy helps mom give birth at home in US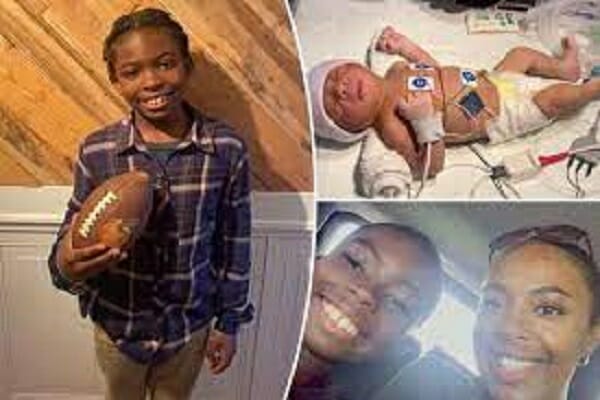 Eight-year-old Malone Matthews, help his mum deliver his baby brother after she went into labour with no one else at home, in Westlake, Ohio, United States.
Malone's mother, Peilar Matthews, said she went to bed on experiencing some discomfort but thought it was just a false alarm.
"I thought it was just Braxton Hicks (contractions)," she said, referring to the abdominal tightening that comes and goes during pregnancy. "I didn't realize I was in active labour, so I went to sleep".
The next morning, it was clear that this was no false alarm. "When I got up at 5, that's when they started coming back to back," Matthews explained.
The only person home with her at the time was eight-year-old Malone. She told her son to call 911, which he did.
"I called the ambulance, then I rushed upstairs to get the towels," Malone said.
But before an ambulance could arrive, Malone knew he had to help his mother deliver the newest member of their family.
In fact, the young lad, who loves playing football and aspires to be a great player someday made the play of his life.
"She was like pushing, and I like catch…like not catch the baby, but yeah, catch the baby," he explained.
Shortly thereafter, emergency services arrived and transported Matthews and her newborn to a Westlake hospital.
"A lot of kids would have panicked under pressure," said Malone's dad.
"For him to be able to go get towels, call 911, call the ambulance, and not panic so much. I'm very proud of him."
The eight-year-old Malone noted he was also proud of himself.
"Because I did it and the doctors didn't, saved my mom some money," he said.