Reps accept Emefiele's apology, CBN gov allays fears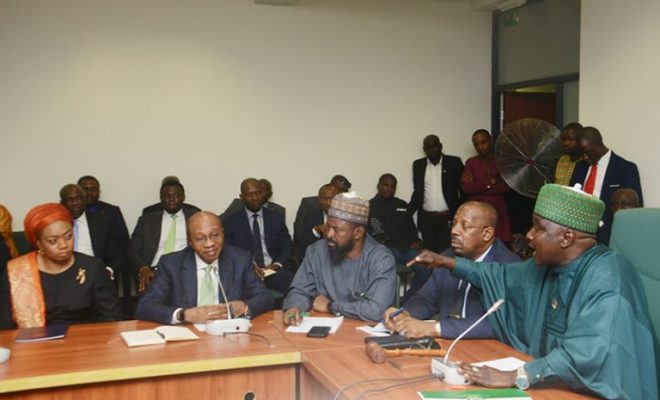 The House of Representatives, on Tuesday, accepted the apology of the governor of the Central Bank of Nigeria, Godwin Emefiele, over his failure to appear before the House when he was summoned previously.
While appearing before the House ad hoc committee set up to hear the CBN's policy on naira redesign, Emefiele apologised to the lawmakers for failing to answer the previous summons.
The chairman of the committee, Alhassan Ado-Doguwa, said the CBN governor's apology was accepted.
The CBN governor also told the lawmakers that banks would continue to accept the old naira notes, though he did not state how long the expired noted would be admitted by the banks.
Emefiele stated that the policy should have been introduced several years ago and that the CBN had only used the opportunity to make the economy more cashless. According to him, Nigerians would soon realise the benefits of the policy.
Ado-Doguwa, after the hearing that lasted over one hour, called for an executive (closed-door) session with members of the committee.
The Majority Leader and members later proceeded to the chamber where plenary was ongoing.
The report of the committee was laid, considered and adopted by the House.