Skiibii Speaks On Stealing From Estranged Lover, Dorcas Fapson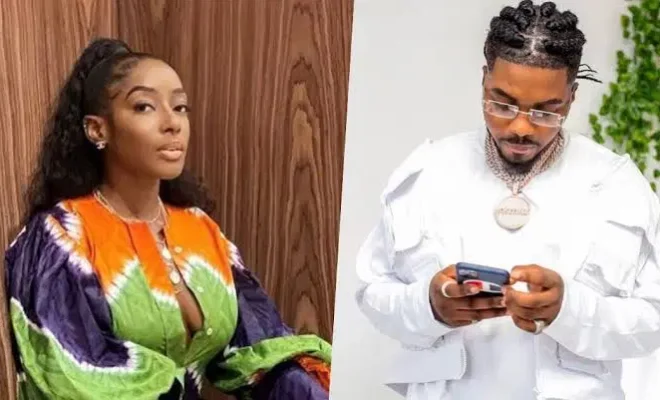 Skiibii's management issued a statement in response to his estranged lover Dorcas Fapson's interview, in which she implied that the singer stole from her during their vacation in Zanzibar.
It was reported that Fapson told media personality Chude Jideonwo that she was drugged during a vacation to Zanzibar with Skiibii and his manager and awoke to find she had lost all her valuables.
Fabson revealed that she awoke in her bed with her valuables, including $10,000, stolen; Skiibii claimed that his wristwatch and chain were also stolen.
She suspected him after noticing the same wristwatch he claimed was stolen from him on Skiibii's hands.
Because he had her password, the actress claimed that all of the photos and videos she took of them on Snapchat were deleted.
In response to the news, the singer's management stated on Sunday that the actress-turned-DJ's defamatory statements had been escalated to their lawyers for 'appropriate review and action.'
In response to the robbery comment, management stated that a robbery occurred in their lodge and other neighboring villas on the same day.
Skiibi also purchased a new iPhone to replace the one she lost in Zanzibar, according to the sources.