How to Apply for Nigerian Immigration and Portal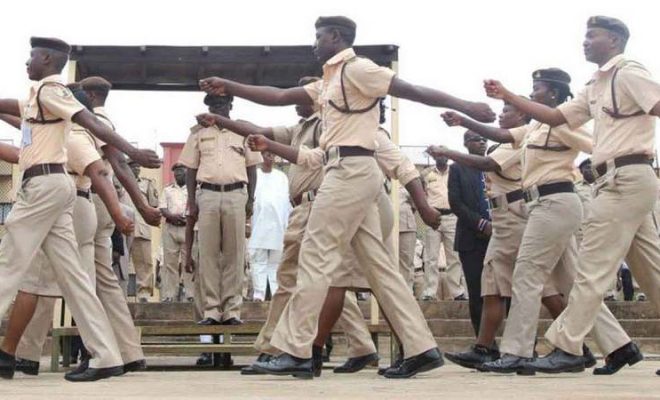 The Nigerian Immigration Services (NIS) has opened its portal for the 2023/2024 recruitment exercise.
Qualified candidates are invited for full-time appointment to fill existing vacancies in the Services as follow:
Available Positions for the Nigerian Immigration recruitment
Category A: Superintendent Cadre
i- Superintendent of Immigration (SI) conpass 11 professional (Doctors):
Why DSS arrested Okupe – EFCC
Emelonye's 'Underwater' wins BBC's record of year 2022 award
Applicants must possess first degree in MBBS from a recognized institution of higher learning and NYSC discharge/exemption certificate
ii- Deputy Superintendent of Immigration (DSI) CONPASS 10 professional (pharmacists)
Applicants must possess first degree in Pharmacy from a recognized institution of higher learning and NYSC discharge/exemption certificate.
iii- Assistant Superintendent of Immigration II (ASI) CONPASS 08
Applicants must hold a bachelor's degree, Higher National Diploma (HND) or its equivalent from a recognized institution.
Category B: Inspectorate Cadre
i- Assistant Inspector Immigration (All) General Duty CONPASS 06
Applicants must to be holders of a National Diploma (ND), NCE or Advance NABTEB obtained from recognized institutions
Category C: Assistant Cadre
i- Immigration Assistant iii (IA I11) CONPASS 03 General Duty
Applicants must be holders of GCE Ordinary Level, SSCE/NECO, GCE or its equivalent with a minimum of 4 credit in not more than two (2) sittings, which must include English and Mathematics.
ii- Immigration Assistant III (IA III CONPASS 03 Artisans
a) motor driver
b) Mechanic
Applicants must be holders of ordinary level SSCE or its equivalents and appropriate trade test certificate.
How to apply
Applicants should log on to https://cdcfib.career from Monday, January 23 to fill out and submit the application form.
Submission of Applications
Applications must be submitted online within two weeks of the day of the publication of the recruitment.
Statutory Requirements
i- Applicants must be Nigerians by birth
ii- Have National Identity card
iii- Applicants must be holders of requisite qualifications and certificates
iv- Must be fit and present certificates of medical fitness from government recognized hospitals
v- Must be of good character and must not be convicted of any criminal offences
vi- Be required to pass drug tests
vii- Applicant must be between the ages of 18 and 30 years with exception to doctors and pharmacists who must not be more than 35 years
vii Applicants height must not be less than 1.65 for female and 0.87 for men
COMPUTER BASED TEST (CBT)
There shall be a computer-based test for shortlisted candidates.