"I recently lost a pregnancy" – Actress, Toyin Abraham reveals in new interview
Popular Nollywood actress and movie producer, Toyin Abraham has revealed that she recently lost a pregnancy.
The 'Alakada' star made this revelation on Sunday, December 11, in an interview with media personality, Ebuka Obi-Uchendu, on Channels TV's 'Rubbin Minds'.
Ebuka had asked if she's planning to have more children with her husband, Kola Ajeyemi, to which she said she wants to have one or two more children in addition to her son.
She further opened up about losing a pregnancy recently. According to her, she was expecting her second child but sadly had a miscarriage.
The 40-year-old actress also spoke on how insensitive some netizens are to the plight of celebrities. She said she received a lot of vile remarks from her followers due to the weight she gained during the pregnancy, and some berated her for looking 'older' than her husband.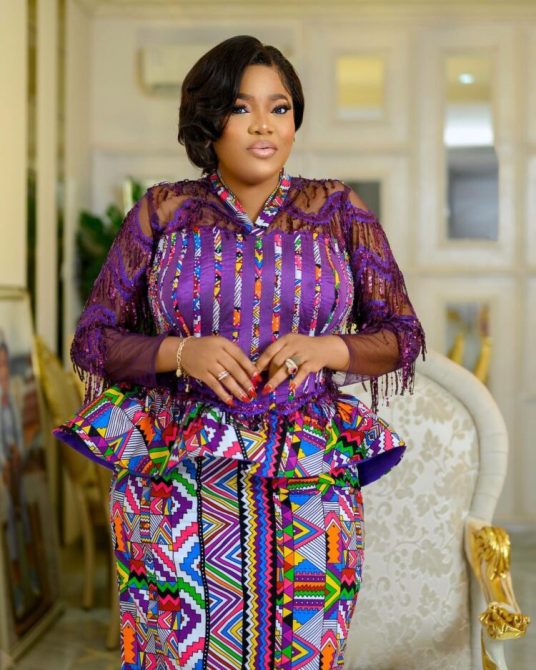 According to her, such comments are heartbreaking because they don't know what she's passing through in private. She however noted that she's used to the negative comments.
A while back, Toyin Abraham took to social media to announce that she has settled her long-time feud with her colleague, Lizzy Anjorin.
The duo have had a personal vendetta since 2019 when Lizzy accused Toyin of outing her to the press that she was held and searched for drug peddling during her hajj trip to Saudi Arabia.
In a new update shared on Sunday, August 21, Toyin revealed that they had to involve the police in the case and it was proven that she was not the one behind the fake accounts.