"Cynthia Morgan's prophecy is coming to pass" -Netizens reacts as Wizkid fails to show up at another concert in Abidjan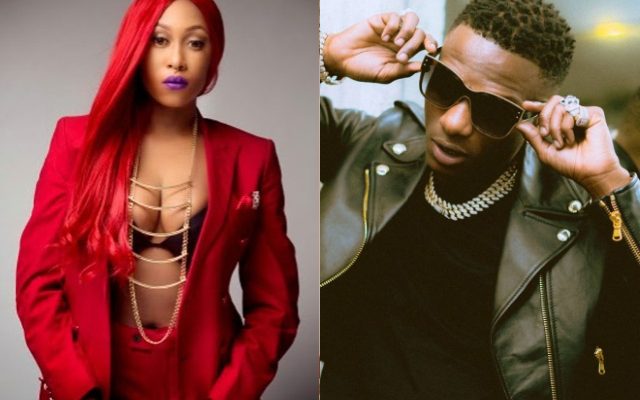 Award-winning singer, Wizkid has been making headlines following his failure to show up at his concerts in Ghana and Abidjan.
Wizkid disappointed his Ghana fans on Saturday when he failed to show up to his live concert.
To add to it, Wizkid also failed to show up to his concert in Abidjan on Sunday, December 11th.
The artist was supposed to perform in two countries Ghana and the Cote D'Ivoire but did not show up for the concert. According to reports, Wizkid was billed for two shows in Abidjan as well as Contonou in Benin but attended only one.
Disappointed with him, many African lovers of music have filthy dragged him for forsaking his root.
On a blog's comment section, few noted how Cynthia Morgan's prophecy was coming to reality.
Recall that Morgan in November, released her November prophecy, and had called for prayers on Wizkid's mental health. Read more here.
Well it seems like the prophecy is being fulfilled as these past incident is unlike Wizkid.
One Ray berry wrote, "At this point Wizkid should take the back seat like Don Jazzy and focus more on grooming you g stars in his label…"There is time for everything, a time to be on the spotlight and a time to push others to the spotlight. Evey good dancer should know the best time to leave stage".
One Makalisia wrote, "When Cynthia Morgan told you guys to pray for Wiz ment health, sole of you mocked her.
One Chiamaka Anita wrote, "Wizkid would soon end his career
One Eniola Joseph wrote, "Na who weave hair for macahala? Hold the person well he don change his factory settings
One Lizbeth Abio wrote, "Hmmm, someone needs to check on Wizkid. Abi Cynthia Morgan's prophecy don dey happen, just thinking out loud
One Osariemen Gift wrote, "Cynthia Morgan u for keep that prophecy to urself o
One Beccaszn wrote, "More Ego, less appearance